Details

Parent Category: Indian Politics
Category:

Prominent Leaders

Last Updated:

Thursday, 22 January 2015 20:57
Prime Minister Narendra Modi:-
---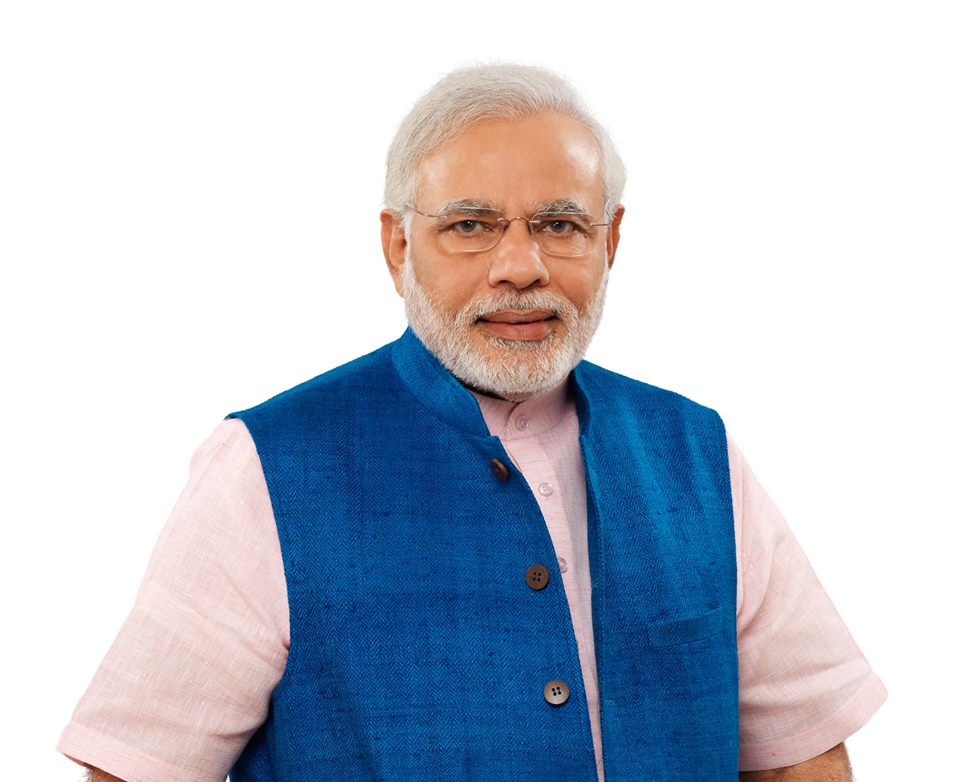 Narendra Damodardas Modi (born 17 September 1950) is the 15th and the current Prime Minister of India. Narendra Modi, a leader of the Bharatiya Janata Party (BJP), also served as Chief Minister of Gujarat from 2001 to 2014.
-- Narendra Modi Government latest News Updates --


Read Complete highlights here...
Highlights for Day 64 of Narendra Modi government Development Work

---

US Secretary of State John Kerry sounded very upbeat about his India visit when he extended Washington's support to the Narendra Modi.....Read More..


Highlights for Day 63 of Narendra Modi government Development Work

---

V S Achuthananda, an Opposition leader is seeking an inquiry into the assets of Chief Secretary E K Bharat Bhushan and has.....Read More..


Highlights for Day 62 of Narendra Modi government Development Work

---

Parliamentary Affairs Minister M. Venkaiah Naidu said that the ongoing Parliament session was not going to be cut short.. Read More..


Highlights for Day 61 of Narendra Modi government Development Work

---

PM Narendra Modi has asked BJP MPs to tell people about 'bold steps' taken by his government in its first 50 days in office. Read More..


Highlights for Day 60 of Narendra Modi government Development Work

---

Looking at further expanding bilateral ties, External Affairs Minister Sushma Swaraj on Saturday held talks with her Nepalese counterpart.. Read More..


Highlights for Day 59 of Narendra Modi government Development Work

---

Prime Minister Narendra Modi asked Union Home Minister Rajnath Singh to look into ways of speeding up cases against politicians.. Read More..


Highlights for Day 58 of Narendra Modi government Development Work

---

In order to check crime rate, Home Minister Rajnath Singh on Wednesday said one of the proposals is to modify the contents... Read More..


Highlights for Day 57 of Narendra Modi government Development Work

---

Biju Janata Dal MP Pinaki Misra raised the issue in the House before beginning to speak on demands for grants of the Ministry of Environment.. Read More..


Highlights for Day 56 of Narendra Modi government Development Work

---

Even as rumor remains rife over who will be selected for the seat next to Prime Minister Narendra Modi in Parliament,. Read More..


Highlights for Day 55 of Narendra Modi government Development Work

---

Congress-led Opposition on Thursday created disturbance in Rajya Sabha over a discussion on violence in Gaza not being listed Read More..


Highlights for Day 54 of Narendra Modi government Development Work

---

Upcoming... Read More..


Highlights for Day 53 of Narendra Modi government Development Work

---

Upcoming... Read More..


Highlights for Day 52 of Narendra Modi government Development Work

---

Upcoming... Read More..


Highlights for Day 51 of Narendra Modi government Development Work

---

Premier institutes such as IIT, an IIM, a NIT, a central university and a petroleum university would be set up in Andhra Pradesh Read More..


Highlights for Day 50 of Narendra Modi government Development Work

---

HRD minister Smriti Irani has written to all MPs asking them to be part of committees set up to monitor the mid-day meal scheme.. Read More..


Highlights for Day 49 of Narendra Modi government Development Work

---

Indian Railways have received proposals totaling Rs 15,000 crore for development of various projects under the PPP mode.. Read More..


Highlights for Day 48 of Narendra Modi government Development Work

---

ITANAGAR, Jul 13: In an ongoing process to build-up budget finalization and presentation in the forthcoming State Legislative Assembly. Read More..


Highlights for Day 47 of Narendra Modi government Development Work

---

Veteran BJP leader Ram Naik on Sunday said that the party leadership had approached him to accept the post of Governor of Uttar Pradesh, to which he agreed. Read More..


Highlights for Day 46 of Narendra Modi government Development Work

---

Finance Minister Arun Jaitley on Friday slammed the opposition parties for their remarks over the appointment of Nripendra Mishra saying Prime Minister Narendra Modi.. Read More..


Highlights for Day 45 of Narendra Modi government Development Work

---

Social media has played a significant role in recent Lok Sabha elections and it will continue to do so in future, Home Minister Rajnath Singh said on Friday.. Read More..


Highlights for Day 44 of Narendra Modi government Development Work

---

Sardar Vallabh Bhai Patel's statue which is touted as the tallest statue in the world at 182 metres will get Rs 200 from the central government... Read More..


Highlights for Day 43 of Narendra Modi government Development Work

---

Home Minister Rajnath Singh Tuesday hailed the first railway budget of the Narendra Modi government as "revolutionary" and "remarkable" that will put the Railways. Read More..


Highlights for Day 42 of Narendra Modi government Development Work

---

UNewly elected Narendra Modi government will unveil its first Railway Budget on Tuesday. High-speed trains, world-class stations and safe journeys are likely ... Read More..


Highlights for Day 41 of Narendra Modi government Development Work

---

The Budget Session of the 16th Lok Sabha begins today with high expectations. The Modi government will be presenting..Read More..

Highlights for Day 40 of Narendra Modi government Development Work

---

Upcoming... Read More..


Highlights for Day 39 of Narendra Modi government Development Work

---

Lok Sabha speaker Sumitra Mahajan today will meet leaders of political parties in the Lok Sabha for smooth functioning of the house during the budget session beginning on July 7. Read More..


Highlights for Day 38 of Narendra Modi government Development Work

---

Shri Mata Vaishno Devi Railway line is considered to be an engineering marvel. The shrine of Mata Vaishno Devi is visited nearly 10 million devotees every year. Read More


Highlights for Day 37 of Narendra Modi government Development Work

---

Ahead of Prime Minister Narendra Modi's visit to Jammu and Kashmir on Friday, religious leader Grand Mufti Bashiruddin Ahmad has hit out at the Centre ... Read More...


Highlights for Day 36 of Narendra Modi government Development Work

---

India has strongly taken up the issue of the US National Security Agency spying upon the Bharatitya Janata Party and has summoned US diplomats. ReadMore


Highlights for Day 35 of Narendra Modi government Development Work

---

From the famous catch phrase 'Yeh dil maange more' to epic science fiction thriller "Gravity" were some of the ingredients in Prime Ministe..ReadMore

Highlights for Day 34 of Narendra Modi government Development Work

---

Newly elected Prime Ministerof india Narendra modi

on Monday witnessed the

launch of PSLV C-23

from the Satish Dhawan Space Centre.

..

ReadMor

e

Highlights for Day 33 of Narendra Modi government Development Work

Foreign governments are stepping up to visit Prime Minister Narendra Modi, drawn by the prospect of multi-billion-dollar deals as the Indian government... ReadMore

Highlights for Day 32 of Narendra Modi government Development Work

---

In an address that lasted for almost 30 minutes, Modi had stressed on the importance of maintaining the good image of the government ..ReadMore

Highlights for Day 31 of Narendra Modi government Development Work

---

Food Minister Ram Vilas Paswan said that the government will come down heavily on hoarders and bring down prices at the earliest.Readmore

Highlights for Day 30 of Narendra Modi government Development Work

---

Prime Minister Narendra Modi has asked all the ministers to refrain from buying new cars; possibly it's in a move to bring in austerity in his government.. Read More...

Highlights for Day 28 of Narendra Modi government Development Work

---

The National Commission for Women (NCW) is all set to be promoted to the status of a civil court with jurisdiction over Jammu and Kashmir too. Read More...

Highlights for Day 27 of Narendra Modi government Development Work

---

Prime Minister Narendra Modi is slated to meet ministers and secretaries of mines, steel and MSME ministries, among others, on June 27 to discuss sectoral problems and draw roadmap to revitalise the sectors. Read More...

Highlights for Day 26 of Narendra Modi government Development Work

---

Prime Minister Narendra Modi's favorite project Gujarat International Finance Tec-City (GIFT) has the potential to generate over 10 lakh jobs by 2022.. Read More..

Highlights for Day 25 of Narendra Modi government Development Work

---

Popular TV face of the BJP & Union Minister Ravi Shankar Prasad, justified the Narendra Modi government's move to increase the rail fare by a massive 14.2 %.. Read More..

Highlights for Day 24 of Narendra Modi government Development Work

---

The decision of Prime Minister Narendra Modi to scrap 30 GoMs and EGoMs set up by the previous UPA government received the formal nod of the Union Cabinet. ReadMore..

Highlights for Day 23 of Narendra Modi government Development Work

---

The decision of Prime Minister Narendra Modi to scrap 30 GoMs and EGoMs set up by the previous UPA government received the formal nod of the Union Cabinet. Read More..

Highlights for Day 22 of Narendra Modi government Development Work

---

The Narendra Modi government is now mulling changing Governors who were appointed by the UPA-II government. Read More..

Highlights for Day 21 of Narendra Modi government Development Work

---

The Narendra Modi government is now mulling changing Governors who were appointed by the UPA-II government. Read More..

Highlights for Day 20 of Narendra Modi government Development Work

---

On his first forigen visit as a prime minister Narendra Modi has been invited for another foreign tour. This time he has been invited by Brazilian President.. Read More..


Highlights for Day 19 of Narendra Modi government Development Work

---

Prime Minister Narendra Modi on Saturdaysaid that his Cabinet would take really tough measures to improve the economy of the country.. Read More..

Highlights for Day 18 of Narendra Modi government Development Work

---

Prime Minister Narendra Modi made his first visit to a military instillation INS Vikramaditya, the latest and the largest aircraft carrier inducted into the Indian Navy.Read More..


Highlights for Day 17 of Narendra Modi government Development Work

---

A longstanding demand of Gujarat has been granted as government has decided to raise the height of the Narmada Dam by 17 meters.. Read More..

Highlights for Day 16 of Narendra Modi government Development Work

---

Narendra Modi government is mulling changes in the Lokpal Act. Government sources said that the Department of Personnel and Training is making changes in the rules on the mandate of the Lokpal search committee. Read More...

Highlights for Day 15 of Narendra Modi government Development Work

---

Voted in to power with a massive majority, government has unveiled an ambitious set of agendas that it will work upon on priority. Read More..


Highlights for Day 14 of Narendra Modi government Development Work

---

Gujarat model is going national; teams from central departments are visiting Gujarat on study tours. Recently Union Power Ministry visited the state..Read More...

Highlights for Day 13 of Narendra Modi government Development Work

---

Highlights of the economic design of Prime Minister Narendra Modi as unveiled by President Pranab Mukherjee in address to the joint sitting of Parliament on Monday: Read More...

Highlights for Day 12 of Narendra Modi government Development Work

---

Compeating with chaina needs focus on Skill, speed, Prime Minister Narendra Modi said

on Sunday

, drawing a link between the colors in the national flag

Read More

Highlights for Day 11 of Narendra Modi government Development Work

---

It seems that Ministry of External Affairs (MEA) are going to face the heat in coming days as MEA spokesperson Syed Akbarudin said that inbox of the Prime Minister..Read More
---
PM Narendra Modi Asks Ministers to plan 100-Day Agenda, 10 priorities
---
At a meeting of his Cabinet today Prime Minister Narendra Modi has unveiled his top 10 policy priorities seeking to unblock an investment logjam and setting deadlines for action in order to revive the economy. Read More