Assembly Election Opinion/Exit Poll, Survey Result, Who will win in Assembly Elections 2016
Details

Category: Opinion Poll
Last Updated:

Tuesday, 11 April 2023 17:18
ALSO READ:
Rajasthan Elections Result 2018 Party Wise
Rajasthan Elections Result 2018 Constituency Wise
Other Imp. Links:
For the 2018 no Opinion polls have yet been published but looking at Modi wave all across the country, and Rajasthan being BJP strong foothold, BJP might show good results.
AAP also preparing to contest Rajasthan Elections 2018. AAP intends to contest the 2018 Assembly polls from all the 200 seats.
Delhi's Deputy Chief Minister Manish Sisodia, who is in-charge of AAP's affairs in Rajasthan, visited the State capital on Saturday. "In every Assembly election in Rajasthan, people elect either the BJP or the Congress. There is hardly any difference in governance," Mr Sisodia said. This time, people were looking at the AAP with "high hopes". The party would also expand its presence in States such as Madhya Pradesh, Gujarat and Chhattisgarh.
---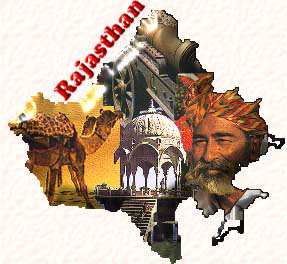 If we look at last Parliamentary elections held in 2009, then BJP faired well but even INC was not far behind.
So going clearly by statistics of parliamentary elections 2009 Results, the predictions for Assembly and party wise seats for Rajasthan is as follows:-
According to Parliamentary Elections 2009 held and the voting pattern observed following are the figures:-
Rajasthan Opinion Poll (Acc to 2009 Lok Sabha Elections Assembly Wise)

Party

Predictions

BJP

42

INC

144

Others

14

Total

200
It is highly Unlikely that INC would get these many seats looking at the Corruption and Price Rise. The total number of seats in assembly is 200, whichever party wins 101 forms a government. The current CM Ashok Gehlot proved to be a monster and is viewed as most corrupt and most inefficient CM till now. BJP projecting Vasundhara Raje will add more Ghee for the victory of BJP with more the majority to 2/3 seats.
Click here to Participate in our Online Polling. and See the results of online poll 2013
India TV-CVoter survey predicts their opinion poll for upcoming Rajasthan assembly election 2013. In the Rajasthan assembly poll scenario, the opposition BJP is projected to win 118 seats out of a total of 200 seats, with the ruling Congress' share declining to 64 seats. BSP is projected to win three seats and Others 15 seats.

India TV-C Voter Survey Results for Rajasthan Assembly poll 2013


BJP

118


INC

64


BSP

3

Others

15

Total

20
India Today Survey Predications are
| | | |
| --- | --- | --- |
| Party | Predictions | 2008 Results |
| BJP | 97 | 78 |
| INC | 79 | 96 |
| BSP | 5 | 6 |
| Others | 19 | 20 |
| Total | 200 | 200 |
In 2008 Following were the results:-
| | | | |
| --- | --- | --- | --- |
| Total | Congress | BJP | Others |
| 200 | 96 | 78 | 2 |