Details

Category: J&K News
Last Updated:

Thursday, 22 January 2015 20:59
Jammu & Kashmir assembly election Survey result, who will win in J&K polls 2014
---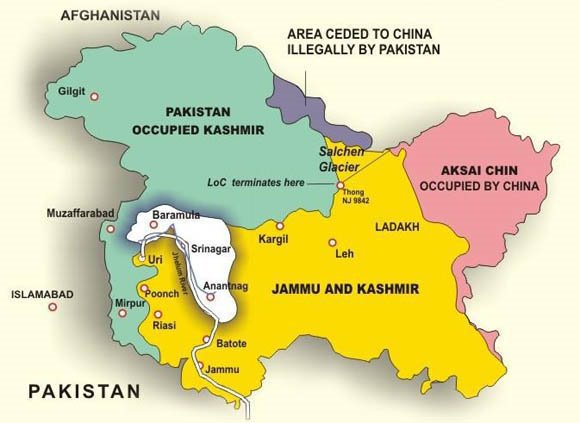 Jammu & Kashmir election exit poll, Jammu & Kashmir ELECTION SURVEY RESULT, who will win in Jammu & Kashmir polls 2014, exit poll, Jammu & Kashmir Opinion Poll 2014, Jammu & Kashmir Opinion poll result 2014, Jammu & Kashmir assembly election expected win, Jammu & Kashmir Assembly Election 2014 Updates, Aaj Tak Exit poll, ABP News Exit poll, India Today CVoter Exit poll, Zee News Exit poll, India TV Exit poll, NDTV Exit poll

For Latest list of Jammu Kashmir MLA- 2014...Click here

For Jammu and Kashmir Live Assembly Election Result Party Wise 2014 live click here
Jammu & Kashmir Result Status

Status Known For 87 out of 87 Constituencies

Party

Won

Leading

Total

Bharatiya Janata Party

25

0

25

Communist Party of India (Marxist)

1

0

1

Indian National Congress

12

0

12

Jammu & Kashmir National Conference

15

0

15

Jammu & Kashmir Peoples Democratic Party

28

0

28

Jammu & Kashmir People Conference

2

0

2

Jammu And Kashmir People Democratic Front (Secular)

1

0

1

Independent

3

0

3

Total

87

0

87

For Jammu and Kashmir Live Assembly Election Result Constituency Wise 2014 live click here

Jammu & kashmir Exit Poll

Agency's Name

PDP

BJP

NC

Congres

Others

India TV Cvoter(Without Alliance)

32-38

27-33

8-14

4-10

2-8

Axis APM (Without Allinace)

36-41

16-22

9-13

9-13

NA

NDTV

37

24

11

8

7
According AXIS APM- shown on IBN LIve channel J&K exit polls 2014 say

PDP - 36-41 seats BJP -16-22 seats

NC & Congress 9-13 each no seat for BJP in Valley

According CSDC survey company J&K exit polls say

Mufti was voted the most preferred CM by 23% in Kashmir and 11 % in Jammu, this was followed by Omar Abdullah where 14% in Jammu and 13% in Kashmir thought he should be CM. BJP's Dr Jitender Singh got only 6% votes in Jammu and 1% in Kashmir.
Jammu Kashmir Opinion poll - by India TV Cvoter Click here for Complete coverage
The opinion poll said that in Jammu and Kashmir, the Mehbooba Mufti-led People's Democratic Party is projected to get 27-33 seats, followed by BJP with 23-29, National Conference 10-16, Congress 6-12, and others 6-12 seats.

India TV-Cvoter Poll Projection- J&K

Party

Seat Projection

PDP

27-33 seats

BJP

23-29 seats

JKNC

10-16 seats

Congress

6-12 seats

Others

6-12 seats
In the 2009 elections, National Conference had won 28 seats, Congress 17, PDP 21 and BJP 11 seats.

According to Recent Parliamentary Elections held and the voting pattern observed following are the figures:-
J&K Opinion Poll 2014 - According to Recent Parliamentary Elections 2014


Party

No. of Seats Expected


JKPDP

42

BJP

27

INC

12

JKN

5

IND(Others)

3

JPC

1

Total

90
Other IMP. links