Candidate list for Assembly, Municipal, Panchayat, By(Bye) election India 2016 2017, BJP INC AAP BSP SP CPI(M) NCP Candidate list
Details

Category: Candidate List
Last Updated:

Thursday, 22 January 2015 20:47
Jammu & Kashmir Congress Candidate list for assembly election 2014
---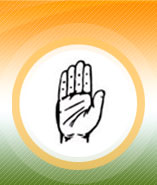 Find list of INC candidates who are contesting in J&K Assembly Election 2014 from the different assembly constituencies of Jammu & Kashmir.
The Congress on Wednesday announced 15 candidates for the first phase of assembly polls in Jammu and Kashmir. The party also declared Mohammad Sharief Niaz as the candidate from Bhaderwah constituency, from where former Jammu and Kashmir Chief Minister Ghulam Nabi Azad had contested assembly elections in 2008.
The list was released a day after notification was issued for the first phase of polls to be held on 25 November in which 15 assembly seats — three in Baramulla, two in Srinagar, four in Ladakh and six in Udhampur — will go to polls.
Alos Read:
| | | |
| --- | --- | --- |
| AC. No | AC Name | Candidate Name |
| 1 | Karnah | EAsghar Khan |
| 2 | Kupwara | Gulam Rasool Malik |
| 3 | Lolab | Haji Farooq Ahmad Mir |
| 4 | Handwara | Mohammad Yasin Bhat |
| 5 | Langate | Bashir Ahmad Wani |
| 6 | Uri | Taj Mohi-ud-Din |
| 7 | Rafiabad | Abdul Gani Vakil |
| 8 | Sopore | Haji Abdul Rasheed Dar |
| 12 | Sangarma | Shoaib Nabi Lone |
| 13 | Baramulla | Salman Anees Soz |
| 15 | Pattan | Shaikh Riaz Ahmed |
| 18 | Hazaratbal | Sayeed Ahmed |
| 19 | Zadibal | Shameema Raina |
| 20 | Idgah | Imtiyaz Ahmad Khan |
| 21 | Khanyar | Mohammad Yaqoob Vakil |
| 22 | Habbakadal | Raman Mattoo |
| 23 | Amirakadal | Amir Rasool |
| 24 | Sonawar | Mrs. Khem Lata Wakhloo |
| 25 | Batamaloo | Abdul Hameed Rather |
| 26 | Chadoora | Master Mohammad Maqbool |
| 27 | Badgam | Ghulam Hassan Geelani |
| 28 | Beerwah | Nazir Ahmad Khan |
| 29 | Khansahib | Abdul Ghani Naseem |
| 30 | Charari | Sharief Zahid Hussain Jan |
| 31 | Tral | Gulam Mohammad Mir |
| 32 | Pampore | Mohammad Anwar Bhat |
| 33 | Pulwama | Bashir Ahmad Magray |
| 34 | Rajpora | Fayaz Ahmad Dar |
| 35 | Wachi | Maroof Ahmad Wani |
| 36 | Shopian | Mushtaq Ahmad Khandey |
| 37 | Noorabad | Manzoor Ahmad Zargar |
| 38 | Kulgam | Peer Nizamuddin |
| 39 | Homeshalibugh | Anayatullah Rather |
| 40 | Anantnag | Hilal Ahmad Shah |
| 41 | Devsar | Mohammad Amin Bhat |
| 42 | Doru | G. A. Mir |
| 43 | Kokernag | Peerzada Mohammad Syeed |
| 44 | Shangus | Gulzar Ahmad Wani |
| 45 | Bijbehara | Manzoor Ahmad Ganai |
| 46 | Pahalgaon | Irfan Ahmad Bhat (Kullar) |
| 57 | Gulabgarh | Mumtaz Ahmad Khan |
| 58 | Reasi | Jugal Kishore |
| 59 | Goolarnas | Aijaz Ahmad Khan |
| 60 | Udhampur | Ashok Gupta |
| 61 | Chanani -sc | Kishan Lal Baghat |
| 62 | Ramnagar | Vinod Khajuria |
| 63 | Bani | Rajnish Sharma |
| 65 | Kathua | Jatinder (Babu) Singh |
| 66 | Billawar | Manohar Lal Sharma |
| 67 | Hiranagar | Girdari Lal Chalotra |
| 68 | Samba | Subhash Bhagat |
| 69 | Vijaypur | S. Manjeet Singh |
| 70 | Nagrota | Shiv Dev Singh |
| 71 | Gandhinagar | Raman Bhalla |
| 72 | Jammu East | Vikram Malhotra |
| 74 | Bishnah | Gulchain Singh Charak |
| 75 | R.S. Pura | MS. Suman Bhagat |
| 76 | Suchetgarh | R. S. Chib |
| 77 | Marh | Balwan Singh |
| 78 | Raipur Domana | Mula Ram |
| 79 | Akhnoor | Sham Lal Sharma |
| 80 | Chhamb | Tara Chand |
| 81 | Nowshera | Ravinder Sharma |
| 82 | Darhal | Mohd Iqbal Malik |
| 83 | Rajauri | Shabir Ahmad Khan |
| 84 | Kalakote | Ashok Sharma |
| 85 | Surankote | Chowdry Akram |
| 86 | Mendhar | Murtaza Khan |
Other IMP. links