PMC Election Candidates Facts Criminal Cases Crorepatis 2017
PMC Election 2017,polling dates,PMC candidate facts, PMC criminal cases,PMC Election Schedule 2017, PMC Election Dates, PMC Election Results, PMC Election Candidate list, PMC Election Voter List, Pune Municipal Corporation Elections, PMC Mahanagar Palika polls, PMC News Update, PMC Election Results 2012, Maharashtra municipal elections 2017.
Find Latest PMC Election Schedule/Date 2017 Election Results Candidate list Opinion Poll Voter List Pune Municipal Corporation Mahanagar Palika polls News Update PMC Election Results 2012, Maharashtra municipal elections 2017.
Pune Civic Elections - Opinion and Exit Polls banned from Feb 14 to Feb 21 2017.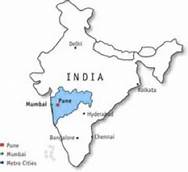 With as many as 383 crorepati candidates (around 35% of total candidatures) in the fray for the upcoming civic polls, the battle of ballot here has gotten swankier.
As per the declarations made by the candidates in their respective affidavits, against a total of 1,090 contenders, 383 have assets varying between Rs 1 crore and Rs 157 crore. Of these, three have declared assets of over Rs 100 crore each while another 16 have assets ranging between Rs 50 crore and Rs 100 core.
---
All these posts are known to be vital in the municipal corporation and people occupying these have a key role in allocation of funds and sanctioning of projects.
The statistics stated that many candidates from city's fringe areas like Baner, Balewadi, Aundh, Hadapsar, Ahmednagar Road, Warje and Bavdhan have declared their assets in crores too. This is probably because all these areas have witnessed a significant growth in real ese sector in the recent times.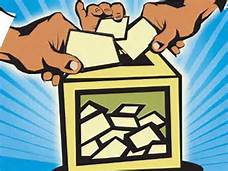 The election to the Pune Municipal Corporation has been scheduled on February 21 and will witness 1,090 candidates contesting in 41 panels. The new general body will have 162 corporators. Every candidate is expected to declare details of his family's assets along with the nomination form. The candidates have declared movable assets in the form of bank account balance, fixed deposits, investments in shares and debentures, investments in insurance schemes and gems and jewellery. The immovable assets declared by the contestants include ownership of agriculture and non agriculture land, residential properties, commercial establishments, shops and flats.
Maharashtra PMC Municipal Council Voting Results 2017 Live
For the 2017 PMC elections there are 41 wards, out of which 39 wards have 4 members each and 2 wards have 3 members each totalling 162 members.
INC and NCP go for alliance in PMC Elections 2017.




Alliance of NCP and INC for 100 seats in Pune city and friendly fight for 62.

There would also be alliance for the Pimpri-Chinchwad Municipal Corporation (PCMC) election.
The decision on the combine was taken in Mumbai by Pawar and Maharashtra Pradesh Congress Committee president Ashok Chavan.

Friendly fight in Bopodi-Aundh, Deccan Gymkhana-Model Colony, Kasewadi- Lohia Nagar, Kondhwa-Mitha Nagar and Wanowrie.

Out of a total of 41 wards in Pune Municipal Corporation (PMC), 13 wards will have alliance, while 7 contested by NCP, where Congress will not give out tickets to their candidates.

Congress will contest solo in 4 other wards, where NCP would not field its candidates. For the remaining wards, there will be a friendly fight

The department collects the consolidated voter list of 9 Assembly Constituencies which are 202-Purandar, 208-Vadgaonsheri, 209-Shivaji Nagar, 210- Kothrud, 211-Khadakwasala, 212-Parvati, 213-Hadapsar, 214-Pune Cantonment, 215-Kasaba Peth from the District Election Office, Pune.

This Voter List is divided ward wise. The census population of Pune city is 31,32,143 and the number of registered voters is around 24.88 lakhs which is expected to go up to 26.5 lakhs once the list is updated.
---
Maharashtra PMC Municipal Council Second Phase Result 2016 Live Updates
Maharashtra Latest trends/results: 14 municipal council presidents
Pune (10/10) - BJP 3, Shiv Sena 1, NCP 2 , Congress 3, Others 1
Latur (4/4) - - BJP 2, Shiv Sena 0, NCP 1 , Congress 0, Others 1
04:40: BJP has won president's post in 5 local bodies, while Congress candidates were elected in 3 councils. Two NCP candidates have been elected for president's post. Local parties also bagged the top post in 4 municipal councils.
PMC Voter List and Schedule 2016 - 2017
ALSO READ: Download Pune Voter List 2016 2017 Search Name in Voter List Ward wise
ALSO READ: Maharashtra Local Body Election Dates 2017 Announced in 4 phases. Read Full Schedule Here
Maharashtra Local Body Election Dates 2017

Phases

Dates

Phase - 1

Nov-27

Phases - 2

Dec-14

Phases - 3

Dec-18

Phases - 4

Jan-08

Counting and Results will be announced on the same day after polls in each phase.
ALSO READ Pune Municipal Corporation Election (PMC) Ward Reservation List 2017 , Maharashtra civic polls to be in mid-Feb 2017