Manipur Elections Candidates Facts Criminal Cases Crorepatis 2017
Manipur Elections Candidates Facts 2017, Manipur Elections Candidates Criminal Cases, Manipur Elections Candidates Crorepatis 2017, Manipur BJP INC AITC Contestants, Manipur All Constituencies Analysed, Manipur Criminal Graduates Candidates, Manipur women men candidates, Manipur Candidates financial details 2017
A total of 54 crorepati candidates are in the fray for the first phase of Manipur Assembly elections to be h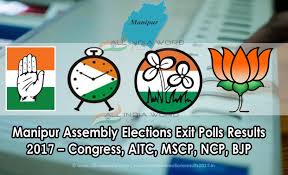 eld on March 4, while 8 have declared criminal cases against themselves, as per a latest report. Manipur Election Watch and Association for Democratic Reforms (ADR) have analysed the self-sworn affidavits of all 167 candidates from 17 political parties, including 6 national parties, 5 state parties, 6 unrecognised parties and 14 independent candidates who are contesting in the first phase of Manipur assembly elections.
Manipur Elections Candidates Facts Live 2017
Manipur Voting on 4th and 8th March. No Exit Polls to be released before 8th March 2017

Counting will take place on 11th March 2017. Exit Polls are Banned from 4th to 8 th March 2017

.
CANDIDATES Facts Criminal Cases Analysis For ManipurElections 2017

Out of the 167 candidates, 54 are crorepatis

Among party-wise crorepati candidates, 21 out of 37 from Indian National Congress (INC), 21 of 38 from Bharatiya Janata Party (BJP), five of 12 from National Peoples Party, two of eight from North East India Development Party and two of six from Nationalist Congress Party (NCP) have declared assets worth more than Rs 1 crore, Delhi-based ADR said in a report released on Monday.
The average assets per candidate contesting in the first phase of Manipur polls is Rs 1.04 crore.
Among major parties, the average assets per candidate for 37 INC candidates is Rs 1.73 crore, 38 BJP candidates (Rs 1.49 crore), 12 National Peoples Party candidates (Rs 1.06 crore), 10 All India Trinamool Congress candidates (Rs 32.74 lakh), six NCP candidates (Rs 58.74 lakh) and 14 Independent candidates (Rs 26.36 lakh).
---
Manipur Assembly Election Voting Results Live 2017 Party Wise
Manipur ASSEMBLY PARTY WISE RESULT 2017

PARTY ALLIANCE

WON

BJP

INC

AITC

Others

TOTAL
The three richest candidates contesting in the first phase of Manipur Assembly Elections are Sehpu Haokip of Naga Peoples Front with total assets of over Rs 13 crore, followed by Konthoujam Krishnakumar of BJP (over Rs 9 crore) and Kshetrimayum Biren Singh of INC (over Rs 8 crore)
Manipur Assembly Election Results 2012 Party Wise
Manipur 2012 Assembly Results

Party

Seats

INC

42

NCP

1

AITC

5

BJP

2

LJP

1

Manipur State Congress Party (MSCP)

5

NPF

4

Total

60
Manipur Assembly Constituency List: