Uttar Pradesh Chanakya exit poll Election Survey Result 2017, Chanakya Uttar Pradesh exit poll, Uttar Pradesh assembly election exit poll 2016, Uttar Pradesh Axis exit Poll
Chanakya wins the battle of exit polls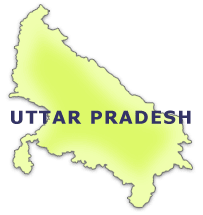 Find list of BJP, INC, BSP, SP and congress candidates who are contesting in Uttar Pradesh Vidhan Sabha Election 2017 from the different assembly constituencies of UP. BJP declared list of 149 Candidates for UP Elections 2017. INC and final Samajwadi Party (SP) tickets are awaited.
On May 12, six exit polls came out with their respective surveys. Five seemed (ORG, Cvoter, CSDS, Nieslen and Cicero) reasonable with their outcomes, but the one that was outrightly rejected.
---
Uttar Pradesh Exit Polls 2017
---
Summary of all

Uttar Pradesh

Exit Polls After Alliance
Uttar Pradesh Assembly Election Exit Poll 2017

Party Ally

BJP

SP+INC

BSP

Others

Chanakya

285

88

27

3

ABP News - CSDS

164-176

156-169

60-72

2-6

India Today - Axis

251-279

88-112

28-42

6-16

Times Now - VMR

190-210

110-130

80

23

News X - MRC

185

120

90

8

India TV - CVoter

155 -167

135-147

81-93

8-20

Poll of Polls

211

122

61

9
According to Rajdeep Sardesai and Prannoy Roy Analysis - BJP would be winning Uttar Pradesh Assembly elections.
Barkha Dutt predicts close contest between BJP Samajwadi Party-Congress alliance.

Dainik Jagran

published EXIT POLL showing BJP as winner, BSP second and SP+INC third.
---
Also Read Imp. Links
Latest Opinion Poll by IndiaToday-Axis shows BJP winning and by ABP News in Jan shows SP winning. Prior to this in August-July by ABP News (Aug) - CSDS Lokniti showed BJP and SP (Samajwadi Party) having a close fight winning 142 and 141 seats respectively. Earlier in Mar-July ABP News, VDP Associates and ASUME research showed BSP winning. Caste/religion have always played major role in UP politics. Get complete Caste demographics population/details of UP here. 7 Phases Feb 11, Feb 15, feb 19, Feb 23, Feb 27, Mar 4 and Mar 8. Counting on March 11.
---
Summary of all

Uttar Pradesh

Opinion Polls Till date for Assembly Elections 2017
Uttar Pradesh Assembly Election Opinion Poll 2017

Party Ally

India Today Axis

(Jan)

Times Now VMR

(Jan)

VDP Ass.

(Jan)

ABP News CS DS (30 Jan 17)

The Week- Hansa

(Jan)

India Today Axis

(Jan)

ABP News CS DS (Jan 17)

India Today Axis

(Oct)

India Today - C Voter

(Aug)

ABP News CS DS

(Jul)

BJP+

185

202

207

123

194

211

134

176

142

129

SP

173

147 (SP+ INC)

128 (SP+ INC)

192 (SP+ INC)

180 (SP+ INC)

95

146

98

141

146

BSP

41

47

58

81

22

82

98

120

103

108

INC

-
-
-
-

-

7

16

10

9

11

Oth

-
-
-
-

5-8

-

3

-

8

9
---

Uttar Pradesh First Phase Constituency District List 2017
Phase-1

Phase-1

Phase-1

Phase-1

Phase-1

8-Kairana

46-Kithore

64-Sikandrabad

82-Mant

94-Bah

9-Thana Bhawan

47-Meerut Cantt.

65-Bulandshahr

83-Goverdhan

95-Tundla (SC)

10-Shamli

48-Meerut

66-Syana

84-Mathura

96-Jasrana

11-Budhana

49-Meerut South

67-Anupshahr

85-Baldev (SC)

97-Firozabad

12-Charthawal

53-Loni

68-Debai

78-Hathras (SC)

98-Shikohabad

13-Purqazi (SC)

54-Muradnagar

69-Shikarpur

79-Sadabad

99-Sirsaganj

14-Muzaffar Nagar

55-Sahibabad

70-Khurja (SC)

80-Sikandra Rao

103-Aliganj

15-Khatauli

56-Ghaziabad

71-Khair (SC)

86-Etmadpur

104-Etah

16-Meerapur

57-Modi Nagar

72-Barauli

87-Agra Cantt. (SC)

105-Marhara

50-Chhaprauli

61-Noida

73-Atrauli

88-Agra South

106-Jalesar (SC)

51-Baraut

62-Dadri

74-Chharra

89-Agra North

100-Kasganj

52-Baghpat

63-Jewar

75-Koil

90-Agra Rural (SC)

101-Amanpur

43-Siwalkhas

58-Dhaulana

76-Aligarh

91-Fatehpur Sikri

102-Patiyali

44-Sardhana

59-Hapur (SC)

77-Iglas (SC)

92-Kheragarh

45-Hastinapur (SC)

60-Garhmukteshwar

81-Chhata

93-Fatehabad