Delhi Bawana By Election Result 2017 Voting Live Dates News Update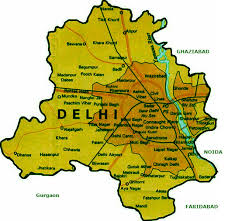 Delhi Bawana By Poll Result 2017, Bawana By Election Result 2017, Bawana By Poll Voting Live, Delhi Bawana Candidate list 2017, Delhi Bawana Winner 2017, Delhi Bawana MLA 2017, Delhi Bawana 2017 Voter list, Delhi Bawana Exit poll

Bawana By Poll Election Results 2017 Live
Results would be announced on 28th August 2017. Counting will start soon and the results would be updated as to who will be winning in the prestigious bawana by elections. The voter turout was extremely low.

AAP candidate Ram Chander won the Bawana byelection by a margin of 24052 votes
| | | |
| --- | --- | --- |
| Candidates Name | Party Name | Vote% |
| Ved Prakash | BJP | 35834 |
| Surender Kumar | INC | 31919 |
| Ramchandra | AAP | 59886 |
Bawana By Poll Election 2017 Voting Live
45% voting till 6pm in Delhi's Bawana bypoll.

Polling for the high-stakes Bawana bypoll in Delhi began at a slow pace, with a little over 5 per cent votes being cast in the first hour.

Out of 379 polling stations in the Bawana constituency, 311 have less than 1,000 registered electors, while 68 have more than 1,000 registered electors, it said.

In New Delhi, voting began at 8 am and will conclude at 5 pm. Counting of votes will be held on August 28. Delhi metro services commenced earlier today and will continue beyond the scheduled hours.

MP Udit Raj, Delhi unit chief Manoj Tiwari and Haryana cabinet minister Captain Abhimanyu have done intense campaigning for Bawana by elections.

Bawana by-election became necessary after AAP legislator Ved Parkash quit the Delhi assembly and went back to the Bharatiya Janata Party ahead of municipal elections in April 2017


Kejriwal Says that only AAP can ensure developmet in Bawana Assembly.

8 Candidates in Fray for Bawana by Poll Elections 2017.

Bawana Assembly constituency on August 23, has five parties contesting and 3 independent in fray. Parties are the AAP, the BJP, the Congress, the Samajwadi Party and the Rashtriya Janta Congress.

Umesh Kumar, Satpal Singh and Sumesh are contesting as the Independent candidates.Staff Reporter

Manoj Tiwari, BJP Delhi President is doing vigourous campaigning in the area, with door to door campaign too and has is said to be in "Modi Rath" yatra.
Bawana By Poll Election 2017 Candidates

AAP Candidate - Ramchandra who was earlier in BJP filed Papers.
INC Candidate - three-time Bawana MLA Surender Kumar. He was accompanied by Delhi Congress president Ajay Maken, who said that the party was confident as the AAP and the BJP had become "bankrupt" as they had both "borrowed candidates from each other".
Earlier in MCD By Polls BJP Candidate Bram Prakesh had won. This by Poll had been necessated when AAP MLA Ved Prakash left the party and joined BJP.
Also Read: Bawana Election results for last 4 terms and their analysis
Are you a Leader/Politican/ Aspirant: Get Election Campaign Management Done by Leadtech
We Do complete Political research of your constituency and prepare a strategy based on our ground reports which can help you Win your Elections
Bawana By Poll Election 2017 Dates

| | | |
| --- | --- | --- |
| S.NO. | State | Assembly Constituency No. & Nmae |
| 1 | Delhi | 7-Bawana AC |
| | | |
| --- | --- | --- |
| S.no. | Schedule | Date |
| 1 | Date of issue of Gazette Notification | 29-Jul-17 |
| 2 | Last Date of Nomination | 05-Aug-17 |
| 3 | Last date of withdrawl of candidatures | 09-Aug-17 |
| 4 | Date of Poll | 23-Aug-17 |
| 5 | Date of counting | 28-Aug-17 |
The Bawana Assembly constituency, which fell vacant when an AAP MLA defected to the BJP in March, is headed for a by-election on August 23, with the Election Commission of India (ECI) announcing the schedule on Thursday.




The Bawana seat fell vacant after AAP MLA Ved Prakash resigned about two months ago to join BJP.
Last Bawana Assembly Election Result 2015
| | | | | | | | | |
| --- | --- | --- | --- | --- | --- | --- | --- | --- |
| Year | A.C No. | Assembly Constituency Name | Winner | Party | Vote | Runner Up | Party | Vote |
| 2015 | 7 | Bawana | Ved Parkash | AAP | 109259 | Gugan Singh | BJP | 59236 |