Download Delhi Voter List 2020
Find CEO Delhi website, Voter List Delhi, Voter List Name Search Delhi 2020, Latest download Electoral Roll Delhi 2020 District Wise Booth Wise, Voter List, Voter Electoral List Delhi 2020 Assembly Election, CEO Delhi electoral roll search, Delhi Photo Voter list, Delhi polling booth wise voter list, Delhi Matdata Suchi, How many voters in Delhi, Voter list database in excel word pdf and access format
Delhi Voter List Registration
For Delhi Voter List registration a person needs to fill up FORM 6
Complete Voter enrollment process - Delhi Voter list enrolment form (FORM 6)...Download Here
Following is District Wise, Assembly Constituency Wise and then further divided into booth wise Voter List/Electoral Roll for Assembly Elections 2018 of Delhi.
Click here to download door to door Voter slip distribution - Voter Slip Soft Copy, Print Voter Slip in PDF
ALSO READ: Best Opinion Poll Company in India
---
Click here to Download Latest Electoral List of Delhi in Excel (.xls, .xlsx) Format. We Provide Voter list in excel tabular form in Microsoft Excel format. Download here
Delhi Voter List Download
Click the District Name to view the list of Assembly Constituencies
CEO Delhi website

is providing all electoral rolls and information.

To View Electoral Roll, Voter List of Delhi Please visit following site and Select your district and Assembly Constituency. https://ceodelhi.gov.in/Content/Electoral_Roll.aspx

Search your name in voter list

by either entering your voter name or voter id in CEO DELHI Voter Search Page site.
Delhi Voter List Name Search
In Order to search your name in Delhi Voter List go to the government site of DELHI ECI CEO.

Select your district, Assembly name, voter name, Father name

Fill the captcha and enter a search.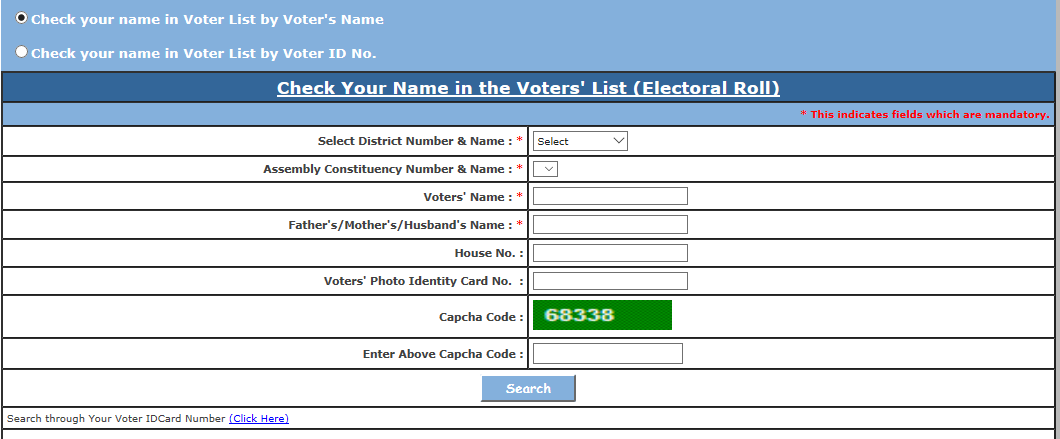 ---
We also provide a no. of services related to politics, to know more about our services please check the Leadtech services menu which is given below and if you have any queries regarding our services you can contact us.
Delhi Election Survey Voter List Services
Are you a political leader? or aspirant who is going to contest any local, Assembly or Lok Sabha Elections. At Leadtech we have served all kinds of political leaders and parties. Starting from Lok Sabha elections and central level to Assembly Elections at the state level and even local body elections we have helped leaders win elections with our expert team strategy and analysis. We have worked with big political leaders like national and state cabinet ministers, CMs and parties at the state level and national level.
Various Political Survey Services and Consulting we provide are:-
Click here to see the voter list of Delhi District Wise, Assembly Constituencies wise.....>>>>>>