Details

Category: Indian Politics
Last Updated on

Thursday, 09 March 2017 19:15
Goa India Today Axis Exit Poll Election Survey Result 2017

Goa India Today Axis exit poll Election Survey Result 2017,India Today-Axis Goa exit poll,Goa assembly election exi tpoll 2016,Goa Axis exit Poll
According to Various Goa exit Polls published by Various Survey agencies and TV Channels Following are the exit Polls for Goa Assembly Elections 2017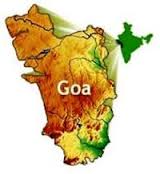 Goa exitpolls have been banned by ECI from 4th Februrary to 8th March 2017 till all 5 states elections are completed.
ALSO READ: India Today-AxisopinionPoll: UP, Uttarakhand, Punjab surgical strikes over war -- Most of Uttar Pradesh, Uttarakhand and Punjab overwhelmingly support surgical strikes to deal with Pakistan-backed terror, but remain largely wary of a full-scale war with the neighbour, according to a poll by Axis-My-India for the India Today Group.
India Today - Axis Opinion Poll for Goa Elections 2017 - Jan 2017
Goa Assembly Election Exit Poll 2017

Party Ally

India today Exit Poll 2017

AAP

0-2

INC

9-13

BJP

18-22

Others

5-9
Survey conducted by India Today - Axis

Party wise Seat Projection

Party

Seats Projected

BJP

20-24

INC

13-15

MGP
1-4
Total
40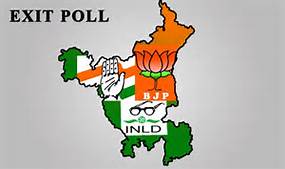 83% Voting recorded in Goa. No exitPolls to be released before 8th March 2017.
AllopinionPolls released till now are mentioned below. Most of latestopinionPolls show BJP ahead.
Chanakya exitPolls to be released on 8th March.

As per ECI no exitPoll between 4th Feb and 8th March 2017.

Polling for all 40 constituencies, 250 candidates, 11 lakh voters. Goa Live Voting Updates 2017
---
Summary of all exitPolls Goa Assembly Elections 2017
Goa Assembly Election exitPoll 2017

Party Alliance

VDP Ass.

The Week - Hansa

India Today Axis

India Today Axis

BJP

INC

AAP

Others
Also Read:

India Today - Axis opinion Poll released shows BJP winning 22
Latest exitpoll by Huffpost CVoter shows BJP at 15, India Today - Axis opinion poll shows BJP winning 22 seats i.e absolute majority. It's a triangular fight in Goa with AAP entering the political arena of Goa. Now the fight is between INC, BJP and AAP. But with recent controversial news of AAP MLAs in Delhi, chances of AAP has come down considerably. Latest opinion Poll by India Today - Axis opinion Poll shows BJP winning with 19 seats. Earlieropinionpolls by Kautaliya analysis and VDP associates showed AAP winning and BJP winning resp. But the final results will only be known once the elections are completed.
---
Also Read Imp. Links on Goa Elections
Summary of all opinion Polls Goa Assembly Elections 2017
Goa Assembly ElectionopinionPoll 2017

Party Alliance

VDP Ass.

(Jan)

The Week - Hansa

(Jan)

India Today Axis

(Jan)

India Today Axis

KTDA

(Aug)

VDP

(Jul)

BJP+MGP

15

22

22

19

17

22

INC

14

12

14

14

7

6

AAP

2

3

2

2

14

9

Others

9

-

-

4

2
2