Voter List Himachal Pradesh 2020 revised download CEO website Search Name Registration Online assembly constituency
Voter List Himachal Pradesh, CEO Himachal Pradesh website, Voter List Name Search Himachal Pradesh 2020, Latest download Voter List Himachal Pradesh 2020, District Wise Booth Wise, Voter List, Online Voter Registration Himachal Pradesh, Himachal Pradesh Photo Voter list, Electoral List Himachal Pradesh 2020 Assembly Election, CEO Himachal Pradesh electoral roll search, Himachal Pradesh Matdata Suchi, How many voters in Himachal Pradesh, Voter list database in excel word pdf access format
Following is District Wise, Assembly Constituency Wise and then further divided into booth wise Voter List/Electoral Roll 2020 Himachal Pradesh.
Voter List Himachal Pradesh CEO Search Name Registration 2020
In Order to Search Your name in Himachal Pradesh CEO Website follow the following steps.

Whether you want to search your name through Name, Voter Id, or SMS visit following links

Select your district, Enter your name, Assembly Constituency, Father or husband name.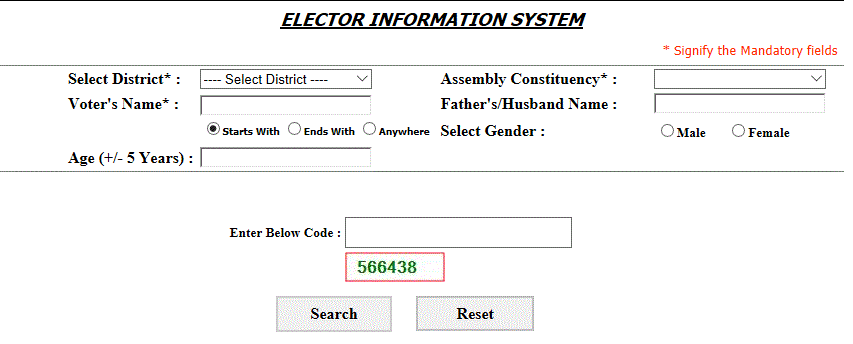 Himachal Pradesh CEO Electoral Commissioner Officer Address Name 2018
Sh. Pushpendra Rajput - Chief Electoral Officer
Block No. 38, SDA Complex, Kasumpti, Shimla-9,
Himachal Pradesh, E-Mail: This email address is being protected from spambots. You need JavaScript enabled to view it.
Phone: 0177-2620024,
Fax: 0177-2625584
Sh. Devinder Kumar Rattan, Additional Chief Electoral Officer
Block No. 38, SDA Complex Kasumpti, Shimla-9, Himachal Pradesh.
E-Mail: This email address is being protected from spambots. You need JavaScript enabled to view it.Phone: 0177-2621551,
Fax: 0177-2625584
---
Himachal Pradesh Voter List Download Excel PDF Format 2020
At Leadtech we are in the business of providing Election Related Services, Like Political Election Campaign Management, Political Research and Survey, Voter list in Excel format, PDF Format, Voter Slip software, Voter search mobile application.
Other Imp. Links
Voter List Download Excel Format, Electoral Roll in .xls .xlsx format, Download Voter list of state Constituency in tabular form, Voter list electoral roll download in excel format
Click the District Name to view the list of Assembly Constituencies
Check Your Name in voter list
Himachal Pradesh Voter Information Assembly Constituency District and Parliamentary Wise
| | | |
| --- | --- | --- |
| Parliamentary Name & No | Assembly Constituency | Total No Of Electors |
| 1- Kangra | 1 - Churah (SC) | 63945 |
| 1- Kangra | 3 - Chamba | 71171 |
| 1- Kangra | 4 - Dalhousie | 63288 |
| 1- Kangra | 5 - Bhattiyat | 68716 |
| 1- Kangra | 6 - Nurpur | 78248 |
| 1- Kangra | 7 - Indora (SC) | 77669 |
| 1- Kangra | 8 - Fatehpur | 74982 |
| 1- Kangra | 9 - Jawali | 83897 |
| 1- Kangra | 12 - Jawalamukhi | 68727 |
| 1- Kangra | 13 - Jaisinghpur (SC) | 76551 |
| 1- Kangra | 14 - Sullah | 92720 |
| 1- Kangra | 15 - Nagrota | 76991 |
| 1- Kangra | 16 - Kangra | 71305 |
| 1- Kangra | 17 - Shahpur | 75202 |
| 1- Kangra | 18 - Dharamshala | 69346 |
| 1- Kangra | 19 - Palampur | 67124 |
| 1- Kangra | 20 - Baijnath (SC) | 78719 |
| 2- Mandi | 2 - Bharmour (ST) | 67941 |
| 2- Mandi | 21 - Lahaul & spiti (ST) | 23040 |
| 2- Mandi | 22 - Manali | 63696 |
| 2- Mandi | 23 - Kullu | 78436 |
| 2- Mandi | 24 - Banjar | 63826 |
| 2- Mandi | 25 - Anni (SC) | 74637 |
| 2- Mandi | 26 - Karsog (SC) | 63278 |
| 2- Mandi | 27 - Sundernagar | 70582 |
| 2- Mandi | 28 - Nachan (SC) | 73206 |
| 2- Mandi | 29 - Seraj | 70120 |
| 2- Mandi | 30 - Darang | 76153 |
| 2- Mandi | 31 - Jogindernagar | 87598 |
| 2- Mandi | 33 - Mandi | 67552 |
| 2- Mandi | 34 - Balh (SC) | 67935 |
| 2- Mandi | 35 - Sarkaghat | 79755 |
| 2- Mandi | 66 - Rampur (SC) | 68690 |
| 2- Mandi | 68 - Kinnaur (ST) | 53963 |
| 3- Hamirpur | 10 - Dehra | 73185 |
| 3- Hamirpur | 11 - Jaswan-Pragpur | 70797 |
| 3- Hamirpur | 32 - Dharampur | 71450 |
| 3- Hamirpur | 36 - Bhoranj (SC) | 74184 |
| 3- Hamirpur | 37 - Sujanpur | 68001 |
| 3- Hamirpur | 38 - Hamirpur | 69093 |
| 3- Hamirpur | 39 - Barsar | 78118 |
| 3- Hamirpur | 40 - Nadaun | 83703 |
| 3- Hamirpur | 41 - Chintpurni (SC) | 74105 |
| 3- Hamirpur | 42 - Gagret | 72252 |
| 3- Hamirpur | 43 - Haroli | 75639 |
| 3- Hamirpur | 44 - Una | 76099 |
| 3- Hamirpur | 45 - Kutlehar | 76380 |
| 3- Hamirpur | 46 - Jhanduta (SC) | 69002 |
| 3- Hamirpur | 47 - Ghumarwin | 77988 |
| 3- Hamirpur | 48 - Bilaspur | 73591 |
| 3- Hamirpur | 49 - Sri Naina Deviji | 64112 |
| 4- Shimla (SC) | 50 - Arki | 80027 |
| 4- Shimla (SC) | 51 - Nalagarh | 77159 |
| 4- Shimla (SC) | 52 - Doon | 56337 |
| 4- Shimla (SC) | 53 - Solan (SC) | 77160 |
| 4- Shimla (SC) | 54 - Kasauli (SC) | 61075 |
| 4- Shimla (SC) | 55 - Pachhad (SC) | 65400 |
| 4- Shimla (SC) | 56 - Nahan | 71866 |
| 4- Shimla (SC) | 57 - Sri Renukaji (SC) | 61403 |
| 4- Shimla (SC) | 58 - Paonta Sahib | 71090 |
| 4- Shimla (SC) | 59 - Shillai | 61946 |
| 4- Shimla (SC) | 60 - Chopal | 68212 |
| 4- Shimla (SC) | 61 - Theog | 75133 |
| 4- Shimla (SC) | 62 - Kasumpti | 64065 |
| 4- Shimla (SC) | 63 - Shimla | 57926 |
| 4- Shimla (SC) | 64 - Shimla Rural | 72269 |
| 4- Shimla (SC) | 65 - Jubbal-Kotkhai | 65181 |
| 4- Shimla (SC) | 67 - Rohru (SC) | 67114 |