BJP to announce new Goa CM by evening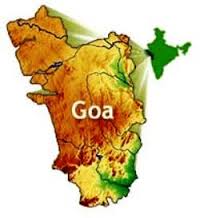 New Delhi, Nov 8 (IANS) The BJP parliamentary board's decision on the new Goa chief minister will be announced in the evening, party general secretary J.P. Nadda said after its meeting ended here Saturday.
He said the announcement will be made at 4 p.m.
"The parliamentary board meeting discussed Goa legislative assembly leadership and the Rajya Sabha election in Uttar Pradesh. The decision will be announced at 4 p.m. today (Saturday)," Nadda told reporters.
Prime Minister Narendra Modi is in his Lok Sabha constituency Varanasi and did not attend the meeting.
After having accepted Modi's formal invitation to join his central cabinet, Goa Chief MInister Manohar Parrikar is expected to quit Saturday.
Parrikar Friday told reporters that he was formally invited by Modi to join his central cabinet and although he felt sad to leave Goa, he had decided to accept the offer because it was a matter of "national interest" and because "no one says no to a prime minister".
He is tipped to be sworn in as India's next union defence minister Sunday.
Goa's Health Minister Laxmikant Parsekar and Speaker Rajendra Arlekar are the top seeds for the post, but the state's Deputy Chief Minister Francis D'Souza Friday said he will not work under either of the two leaders because they were junior to him.
However, he was receptive to the idea of union Minister for Tourism and Culture Shripad Naik being appointed as chief minister.