AAP to contest polls in UP only after strong base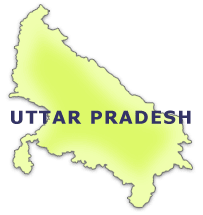 LUCKNOW: The Aam Aadmi Party has yet to take a call on going full hog in UP elections 2017. The party`s UP in charge and national spokesperson Sanjay Singh said here on Tuesday that the first goal of the party is consolidation in the state.
"As of now, AAP will make its presence felt in UP by raising issues affecting common man, but decision to contest 2017 assembly elections will be taken only if we are able to build a strong cadre base," said Singh, who was in the city to lead the `Swaraj March` road rally, their first big function in UP after victory in Delhi assembly elections Singh, who is also member of the political affairs committee, said that party convener Arvind Kejriwal had announced after taking oath as chief minister of Delhi that party will first focus on consolidation before contesting elections in other states.
"So, we won`t contest UP elections just for the sake of doing so," he said, lashing out at lawlessness in the state under SP rule. Earlier, Singh was accorded a warm welcome at Charbagh on arrival from Delhi. He led the march on board a mini truck followed by volunteers on bikes and on foot.
Carrying banners which read `Delhi mein dikhaya dum, Uttar Pradesh a gaye hain hum` and party`s election symbol broom, volunteers with AAP`s trademark cap marched till the party`s office at Sapru Marg. People from all walks of life took part in the march. Majority, however, were youngsters.
Mahesh Gupta, a bank employee who cycled till Sapru Marg took a day off from his bank. "AAP is the hope of the middle class and down-trodden," he said..