Japan's LDP-Komeito coalition wins 325 seats in election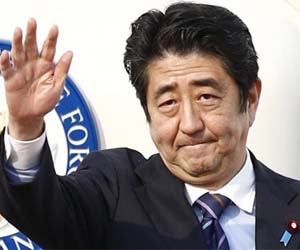 Tokyo, (IANS) Japan's Liberal Democratic Party ( LDP) and its junior partner the Komeito Party won 325 seats, a more than two-thirds majority, in Sunday's election for the 475-seat lower house, final results of vote counting showed early Monday.
The LDP alone secured 290 seats, while Komeito gained 35 seats.
An overwhelming majority in the powerful chamber means the ruling bloc could approve bills rejected by the upper house and the dominant majority in the lower house also makes it possible to propose amending the country's pacifist constitution, Xinhua reported.
The opposition Democratic Party of Japan won 73 seats, an 11-seat increase from the 2012 election. However, its party leader Banri Kaieda lost his seat in the chamber and is expected to quit Monday, according to reports.
Another main opposition party, the Japan Innovation Party garnered 41 seats, while the Japan Communist Party saw a big jump in its seats to 21, compared to eight before the election.
The Future Generation Party, People's Life First Party and the Social Democratic Party won two seats respectively, and individual candidates gained nine seats.
Voter turnout in Sunday's election is projected to drop to a record low of 52.38 percent, according to a Kyodo News tally.
The turnout calculated Monday was down about seven percentage points from the 59.32 percent, the lowest postwar record logged in the previous lower house election in 2012, said Kyodo.