Details

Category: Telangana News
Last Updated:

Thursday, 18 October 2018 13:14
Telangana: Election Commission asks candidates to publish the criminal record
Political Services Download latest voter list Booth wise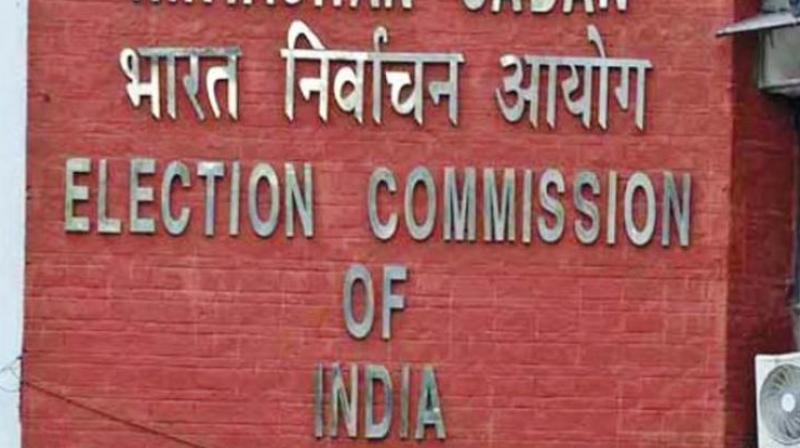 HYDERABAD: Candidates who are going to contest the forthcoming assembly elections in Telangana should essentially declare their criminal ancestors and after filing the nomination papers till elections they should make public through advertisement in major newspapers and electronic news channels so that people take an informed decision accordingly. The publication has to take place thrice in the period between withdrawal of nomination and 48 hours before the polling.
This means that candidates and parties who contest elections in the forthcoming assembly elections will have to submit their criminal records at least three separate dates on widely circulated newspapers and popular TV channels during the campaign period. A decision in this regard was taken during a video conference held by Deputy Election Commissioner Chandra Bhushan Kumar with Telangana Chief Electoral Officer Rajat Kumar, district collectors and superintendents of police on Tuesday.
On their part, the parties need to publish criminal ancestors of all their candidates and make them public at least once in major newspapers and electronic news channels. After candidates advertise their criminal background in the media, officers should surpass if a candidate has hidden any information. If found exposed in the cross-examination by officials, the candidate's candidature, even if he wins the election, will be declared null and void.
The order comes after a recent SC order which asks candidates to repeatedly advertise their criminal antecedents. Returning officers would then cross-check the data for veracity