Meghalaya polls 2013 Congress Retain Power, Congress Assembly election results ,Poll Results: Congress retains power in Meghalaya,Election Result Of Northest State, Meghalay News .
The Congress retained power in Meghalaya after emerging as the single largest party, bagging 29 seats, 2 short of an absolute majority, in the Assembly election results that were declared today.
In the 2008 Assembly election, the Congress had bagged 25 seats.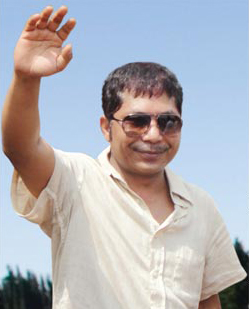 The results are a shot in the arm of Congress Chief Minister Mukul Sangma who faced stiff opposition from old war-horse P A Sangma who had quit Sharad Pawar's Nationalist Congress Party to form the National People's Party last year.
But NPP managed to bag only two seats, saving itself from the ignominy of getting wiped off the scene in the Garo Hills region, once considered the bastion of the former Lok Sabha Speaker.
The NCP on the other hand won two seats with its incumbent deputy speaker Sanbor Shullai retaining his urban South Shillong constituency.
The United Democratic Party, which was the key ally of the Congress for the past three years in the Meghalaya United Alliance coalition Government, could retain eight out of 11 seats it won in 2008.
Hill State Peoples' Democratic Party President Hopingstone Lyngdoh emerged with a clean slate for the eighth consecutive term to the Assembly from Nongstoin Constituency in West Khasi Hills district.
His party colleague Ardent Basaiawmoit retained his Nongkrem seat in East Khasi Hills district and the party's position improved by a whopping 50 per cent.
The party won only two seats in 2008.
Thirteen Independent candidates also won from their constituencies, some of which are already camping with the Congress.
All three former Chief Ministers of the state won from their respective constituencies. While Congress Chief D D Lapang won from Nongpoh and S C Marak won from Resubelpara, United Democratic Party President Donkupar Roy won from the Shella constituency.
Mukul Sangma won from Ampati seat for the fifth time in a row, defeating his NPP rival Clement G Momin by over 9,000 votes.
Mukul's wife D D Shira and brother Zenith Sangma won from their respective constituencies in the Garo Hills.
Four women candidates who contested the election on Congress tickets won by a comfortable margin and created a history by having such a big representation in the House.
In 2008, Urban Affair Minister Ampareen Lyngdoh was the lone lady legislator who first won on UDP tickets and then retained her seat in the election on a Congress ticket.
Prominent winners are cabinet ministers Ampareen Lyngdoh, H D R Lyngdoh, Prestone Tynsong, R C Laloo, A L Hek.
Among the prominent losers were UDP candidates and cabinet ministers B M Lanong who lost to Ampareen Lyngdoh and J A Lyngdoh who lost to Congress candidate Kennedy Khyriem.
Donkupar Massar and his wife Grace Mary lost to UDP Chief Donkupar Roy and Prestone Tynsong respectively from Shella and Pynursla constituencies.
Father-daughter duo Pynshai Syiem and Teilinia Thangkhiew lost to Congress candidates Kennedy Khyriem and R V Lyngdoh from Mawphlang and Mylliem constituencies respectively.
Speaker in the outgoing Assembly Charles Pyngrope lost his seat to a UDP candidate Jemino Mawthoh from Nongthymmai constituency while his son, David Nongrum, who was denied Congress ticket from Mawryngkneng constituency won.
Chief Election Officer P Naik expressed satisfaction at the peaceful conclusion of the election process.
source:http://www.thehindubusinessline.com