Northeast : 90% polling recorded in Tripura panchayat election
---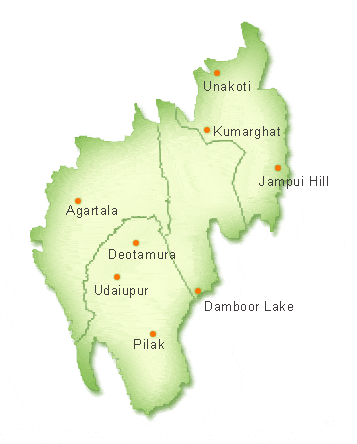 Agartala: Elections for the three-tier panchayat system in Tripura passed off peacefully on Tuesday with around 90% of the voters exercising their franchise. "Roughly about 90% of the voters cast their votes and it was incident free," Secretary of the State Election Commission, Tamal Majumder told reporters here.
IGP Nepal Das said the election was peaceful. The elections were held for the 5,624 seats -- 381 seats for panchayat samitis, 114 for four zila parishads, and the rest 5,329 seats for gram panchayats.
State Election Commissioner, Y Kumar said, " 50% seats of the three tier system were for the first time reserved for women. NOTA (None Of The Above) provision has also been applied for the first time," he added.
Kumar said adequate security arrangements had been made with the deployment of more than 12000 police and paramilitary forces. He said, BSF personnel were also deployed in the villages of the border area. Counting would be held on July 18.