CPI(M) rejects demand for separate state dividing Tripura.
Agartala: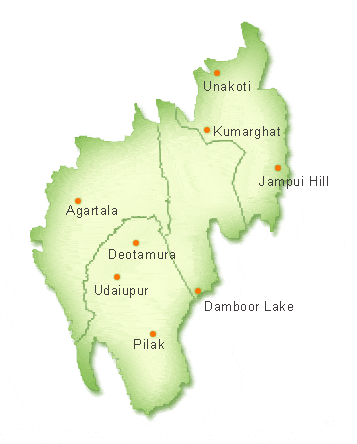 Ruling CPI(M) on Monday rejected the demand for a separate state within Tripura Tribal Areas Autonomous District Council (TTAADC) raised by Indigenous Peoples Front of Tripura (IPFT) as "divisive and a conspiracy to divide the state."
The IPFT, a breakaway faction of the Indigenous Nationalist Party of Tripura (INPT), submitted a memorandum to the Governor of Tripura on Saturday last to press for the demand.
"This demand is divisive and a conspiracy to divide the state where the tribals and non-tribals are living in peace. IPFT is a mask of the insurgents which is active to fuel the extremism in the state," CPI(M) state secretary Bijan Dhar told newsmen.
Stating that CPI-M would resist this demand politically, Dhar said Congress and its electoral ally INPT should clear their positions to people if they supported the demand.
People of the state would reject any issue related to divide the state and had any relation with insurgency, he added.
source:http://zeenews.india.com