Details

Category: MP News
Last Updated:

Thursday, 22 January 2015 20:50
Winnability to be decided by workers, not leaders in BJP.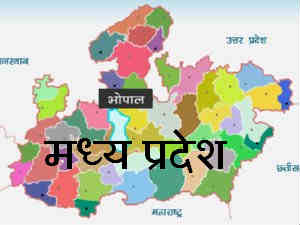 BHOPAL: Amid the flood of support for chief minister Shivraj Singh Chouhan, there is a strong under-current of revolt within the ruling BJP. With elections just over a month away, anti-incumbency and fear of a brewing unrest is staring BJP in the face. Announcement tickets may open a Pandora's box as no sitting MLA or leader can take their candidature for granted.
Scrambling to cap rebellion, the state unit of the party has hammered out a three-tier scrutiny blueprint from grassroots to the top brass to select 'winnable' candidates for whom workers are willing to campaign.
Even sitting ministers will have to go through the strenuous process to get a ticket from the constituency of their choice. This comes amidst sweeping protests by workers from Sheoni-Malwa in Hoshangabad and Pathariya in Damoh, constituencies of forest minister Sartaj Singh and minister for agriculture development Ramkrishna Kusmariya. Party workers have stormed BJP headquarters in Bhopal to demand change of candidates.
Ministers are also aware that a churning is essential to ensure a hat-trick. Nine-time legislator and veteran minister for urban development Babulal Gaur has said on record the party needs to change candidates in at least 60 of the 230 seats to ensure victory. Minister for industries and commerce Kailash Vijayavargiya too maintained a change of face in 50 to 60 seats.
BJP national vice-president Prabhat Jha said: "A drastic change is in the pipeline. In 2008 too, the party had changed as many as 53 candidates. But this was a fall-out of delimitation, rather than an agitation within the organisation."
Selection of candidates is being primarily worked out by chief minister Shivraj Singh Chouhan, party president Narendra Singh Tomar and organisational general secretary Arvind Menon. Without mentioning names of probable candidates, BJP is approaching workers at level of district office-bearers, divisional heads and coordinators, grassroots and even former BJP state office-bearers with a questionnaire. The queries read - How many BJP leaders can win polls from your constituency? And who is the best candidate among them?
"Candidates will be sieved like tea leaves on a strainer," said a top BJP leader. "Only the finest will get through this selection. The candidate will be the choice of grassroots workers, district functionaries and divisional committees. Once names have been finalised, everyone will have to come forward and help in campaigning because the candidate has been selected by popular choice. This will beat the sudden insurgency in ranks before polls."
It will take one more week for the primary selection of candidates. Most seats are likely to have two names though one-third seats will have single candidates when the list is sent to the state election campaign committee. The committee will then use its powers and approve the final list from names chosen by party workers. The last step would be to send this list to the BJP national campaign committee which will put its stamp of authorisation.
source: