Details

Category: MP News
Last Updated:

Thursday, 22 January 2015 20:50
Jyotiraditya Scindia using religious places for political cause: Narendra Singh Tomar.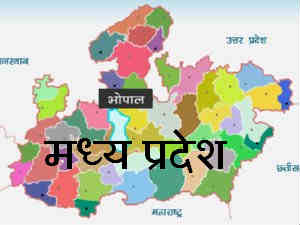 BHOPAL: State Bharatiya Janta Party (BJP) president Narendra Singh Tomar lodged a complaint on Saturday urging the Election Commission of India (ECI) to take action against state Congress election campaign committee chief and Union minister Jyotiraditya Scindia for allegedly using religious places for political purpose.
Paradoxically this came on the same day when state BJP's election management committee chief and Rajya Sabha Member of Parliament (MP) Anil Madav Dave handed over a memorandum to chief electoral officer (CEO) requesting EC to reconsider participation of leaders into religious functions as violation of model code of conduct (MCC).
After Dave's request to allow politicians use their 'fundamental rights', Tomar urged the ECI to initiate legal action against Scinida under the provisions of the Religious Institutions (Prevention of Misuse) Act 1988.
Besides, he also objected to a programme schedule of the minister released by Union ministry of power that said the Scindia would attend certain religious programmes as special guest in his native district of Gwalior.
source:timeofindia