Details

Category: MP News
Last Updated:

Thursday, 22 January 2015 20:50
MP polls: EC push for women voter turnout, Madhya Pradesh.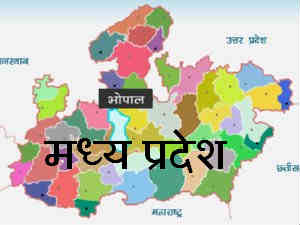 BHOPAL: In at least four districts of Madhya Pradesh, women voters showed less inclination to cast their vote during the last assembly polls. The figures are worse when it comes to parliamentary election where at least 10% less women turnout was observed in last elections when compared to male voter turnout.
Worried over it, Election Commission of India (ECI) took innovative steps to increase voter turnout in these districts under its systematic voters' education and electoral participation (SVEEP) programme.
In Raisen, Guna, Vidisha and Rajgarh districts of the state, the difference between female and male voter turnout was maximum during 2008 assembly polls, State-level nodal officer for SVEEP in Madhya Pradesh, Sanjay Singh Baghel informed in a press statement.
In the last parliamentary elections same trend was noticed in 24 out of 50 districts of the state. In a bid to increase voters' participation in these districts, banners, posters, slogans specially targeting female voters are being used to create awareness and officials of various departments have been given target-oriented tasks to ensure greater participation of women, Singh said.
Apart from the targeted women voters, Campus ambassadors have been appointed in at least 1,300 colleges of the state to create awareness and motivate voters and several others measures are being taken to ensure greater voter turnout, he added.
source:TOI