Details

Category: MP News
Last Updated:

Thursday, 22 January 2015 20:49
Madhya Pradesh government refuses to take blame for spiralling onion prices.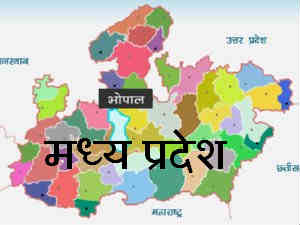 BHOPAL: As soaring onion prices bring tears to the eyes of consumers, Madhya Pradesh government has refuted the charges of Delhi government that the state was hoarding the staple vegetable, leading to its price upsurge. Onion prices going north is becoming a major election issue in the state, slated to go for polls around the year end.
"The state government has no role in the rocketing prices of onions in Delhi and the charges levelled by Delhi government have no substance in it," MP Food and Civil Supplies Minister Paras Jain told PTI today.
Delhi's food and civil supplies Minister Haroon Yusuf had recently accused the Madhya Pradesh government of not taking action against hoarders in the state "with a purpose".
"In the political season, such allegations are being levelled by the opponents," he said, while terming the charges as "politically motivated and baseless."
The farmers have stored their produce in cold storage and they are directly selling their produce in the open market in which government has no role to play, Jain said.
"The government will not interfere in the matter where farmers were getting directly benefited," he stressed.
Delhi gets its supply of onions from a number of states, including Madhya Pradesh and Maharashtra. Onion prices have gone up to Rs 80 per kg in the city's retail market after stabilising to around Rs 55 earlier this month.
Notably, the sky rocketing onions prices led to the BJP government's downfall in Delhi in 1998 while in Madhya Pradesh, the issue played a major role in Congress government's second consecutive victory the same year.
In 2003, a BJP campaign in MP even coined a slogan - "Kande (onion) ki sarkar, kandhe par jayegi" (the government formed because of onions will be ousted out of power).
Onion prices is again becoming a major poll issue in MP with politicians leaving no stone unturned to ensure that people get enough staples for their daily needs.
During Raksha Bandhan festival, state Home minister Uma Shankar Gupta gave a bag of a kg of onions to large number of women who tied the thread of brotherhood to him.
Former Congress MLA P C Sharma had set up a kiosk at a local market selling onions at Rs 5 per kg during that time. He had said if during elections the onion prices do not come down, he will again sell it at Rs 5 per kg to poor people.
source:ibnlive.com