ABP News-Nielsen Exit Poll: Shiv Sena likely to win from Bandra East in Assembly by-polls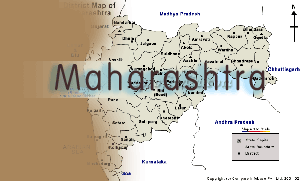 New Delhi: Around 42 per cent voters on Saturday exercised their franchise in the keenly watched by-election of the Maharashtra Assembly from Bandra East, where Congress heavyweight and former chief minister Narayan Rane is taking on Shiv Sena and MIM rivals. The results of this by-poll will be out on April 15 but ABP News-Nielsen Exit poll brings some interesting facts.
Former Chief Minister and senior Congress leader Narayan Rane's pride is at stake from Bandra Seat but Rane may lose from the seat, predicts ABP News-Nielsen Exit poll.
ABP News-Nielsen Exit poll

Party

Vote %

Shiv Sena

38%

Congress

24%

AIMIM

22%

Others

6%
According to the Exit Poll, Shiv Sena likely to win by bagging 38 per cent vote share. With total 34 per cent of vote share, Congress would emerge as the second largest party followed by AIMIM with 22 per cent of votes.
Shiv Sena has pitted Trupti Sawant, widow of former MLA Bala Sawant against Rane from the seat. The fight has assumed a triangular dimension with All India Majlis-e-Ittehadul Muslimeen (MIM) putting up Rahbar Khan. According to the ABP News- Nielsen Exit Poll, AIMIM could be the reason behind Rane's defeat.
The vote share percentage of Shiv Sena was 33%, while that of BJP was 12%, AIMIM had 19% and Congress had 10 % in the last election from Bandra East.