Battle of prestige in Bandra East, Tasgaon assembly bypolls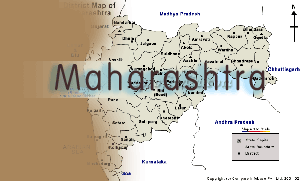 Mumbai/Sangli, (IANS) Electoral fights of prestige got underway as voting for by-elections in Bandra East and Tasgaon-Kavthemahankal assembly constituencies started peacefully here on Saturday.
The voting started amid tight security in both constituencies with long queues of early voters witnessed outside different polling stations.
The elections were necessitated by the deaths of sitting Bandra East legislator Bala Sawant, senior Shiv Sena leader, and Tasgaon-Kavthemahankal legislator R.R. Patil, former deputy chief minister of Nationalist Congress Party.
Also Read- Voting starts for Bandra, Tasgaon assembly bypolls
For the Bandra East seat, the Congress has nominated its heavyweight leader and former chief minister Narayan Rane who has locked horns with Shiv Sena's Trupti Sawant, widow of the former sitting legislator Bala Sawant and All India Majlis-e-Ittehadul Muslimeen (AIMIM)'s Raja Rehbar Khan.
The seat is crucial for the Shiv Sena as it is the home bastion of the party's founder-patriarch, late Bal Thackeray, who lived and worked from his home Matoshree in Bandra East.
For the Congress, the seat could see a revival of its virtually decimated fortunes in the state after successive routs in last year's Lok Sabha and Assembly elections, and mark a comeback for Rane who too was swept away in the anti-Congress wave from his home constituency in Sindhudurg in the October 2014 assembly polls.
However, Congress apprehends that the presence of the formidable AIMIM candidate could split the 'secular votes' in the constituency - which also has a substantial Muslim population - to benefit Shiv Sena.
In Tasgaon-Kavthemahankal, former deputy chief minister R.R. Patil's widow Suman R. Patil is in the fray with the support of all major state parties, but a Bharatiya Janata Party (BJP) rebel Swapnil Patil has curdled the local political atmosphere.
A total of 266,000 voters shall exercise their franchise at 264 polling stations in Bandra East, a purely urban constituency with slums, skyscrapers and glittering business areas.
Around 269,000 voters shall cast their votes in 285 polling stations in Tasgaon-Kavthemahankal, a rural constituency nurtured for decades by the late R.R. Patil who died in February 2015.
The counting will be taken up April 15 and results also be announced the same day.