Civic Poll 2015: Independents contesting civic polls have plenty of symbols to choose from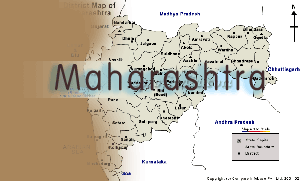 Navi mumbai: Independent candidates, contesting the civic poll to be held on April 22, can opt to be a batsman, relax with a cup and saucer, play the harmonium or wear a hat. The state election commission has displayed various symbols of political parties under different schedules at the ward offices.
Independents have been given 49 options to choose their symbols from. "I was asked to choose three symbols and the election authorities said they would allot one of them to me," said Bharat Samant, a Vashi resident and an independent who is an environment and traffic activist.
The free symbols come under table IV category, while national parties are under table I. The six national parties and their symbols are BSP (elephant), BJP (lotus), CPI (ears of corn and sickle), CPI (M) with hammer, sickle and star, Congress (hand) and NCP (clock). Table II-B provide for symbols reserved for recognized political parties in the states other than Maharashtra.

There are six of them — Janata Dal (Secular) with the symbol of a woman carrying paddy on her head, Samajwadi Party (bicycle), All India Forward Block (lion), Lok Janashakti Party (bungalow), RJD (hurricane lamp), JD (U) with an arrow symbol and All India United Democratic Front with a lock and key symbol.

The schedule also has symbols of bow and arrow (Shiv Sena) and railway engine (MNS) reserved for state political parties. The election authorities also said that any voter, who wishes to contest from any party, will have to make a claim and the party will have to certify his stake to grant the symbol.
src:timesofindia