Civic poll 2015: Shiv Sena-BJP alliance to continue for municipal corporation polls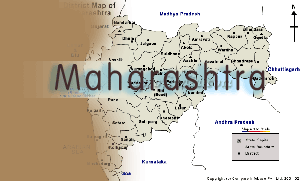 MUMBAI: Maharashtra's ruling alliance partners, BJP and Shiv Sena, are all set for an alliance for the April 22 Aurangabad and Navi Mumbai Municipal corporation elections.
"We have agreed in-principle to have a tie up," Maharashtra state BJP president Raosaheb Danve said.
Danve had held talks with senior Shiv Sena leaders Ramdas Kadam and Anil Desai here yesterday on contesting civic polls.
Accordingly, the Sena would contest 64 and the BJP would contest 49 seats in Aurangabad, while in Navi Mumbai, the Sena is set to contest 68 seats and the BJP would contest 43 seats.
Aurangabad MP Chandrakant Khaire said that most issues regarding seat sharing were resolved.
"People wanted saffron parties to form a pre-poll alliance and we are going to respect their feeling," he said.
Meanwhile, Maharastra Pradesh Congress Committee (MPCC) president Ashok Chavan said that the All India Majlis-e-Ittehadul Muslimeen (AIMIM), whose two MLAs got elected in the Assembly polls, was propped by the BJP in order to divide secular votes.
"AIMIM tried to ensure defeat of Congress candidates in the October 15 Assembly elections in Maharashtra. Instead of getting elected, they (AIMIM) were more keen on ensuring the defeat of the Congress," Chavan said in Shirdi yesterday.
"The AIMIM's aim is to indirectly help Sena-BJP. The AIMIM and the Sena-BJP are two sides of the same coin. AIMIM is a BJP ploy to divide secular votes," Chavan said.
Asked if the Congress and the NCP, which shared power for 15 years until the October 15 Assembly polls, would have an alliance for the civic polls, Chavan said, "There are differing perceptions on this issue".