Narendra Modi to take oath as India's 15th Prime Minister
Details

Parent Category: Political News
Last Updated:

Thursday, 22 January 2015 20:58
Narendra Modi to take oath as India's 15th Prime Minister
---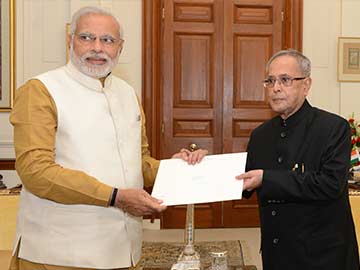 Narendrabhai Damodardas Modi, 63, will be sworn-in as the India's 15 Prime Minister on Monday by President Pranab Mukherjee at a grand, open air ceremony in the forecourt of the majestic Rashtrapati Bhawan, which will be watched throughout India and in international capitals.
The swearing-in ceremony will be attended by nearly 4,000 guests, including top leaders from SAARC countries. (Security for swearing-in ceremony...Click here)
President Pranab Mukherjee will administer the oath of office and secrecy to Narendra Modi and his Council of Ministers in the presence of a host of leaders, including outgoing Prime Minister Manmohan Singh, Congress president Sonia Gandhi and party vice president Rahul Gandhi, besides leaders of various other parties and Chief Ministers of a number of states. Modi's mother Hiraben is also expected to attend the ceremony.

---
Modi's invitation list (Click here for full Coverage)

---
Pakistan PM Nawaz Sharif

Sri Lankan president Mahinda Rajapaksa

Bangladesh PM Sheikh Hasina

Nepal PM Sushil Koirala

Maldivian president Abdulla Yameen Abdul Gayoom

Afghanistan president Hamid Karzai

among others...4,000 guests are expected
---
Narendra Modi swearing-in ceremony Live Video...Coming soon....
---
Preparations in full swing for Narendra Modi's swearing-in ceremony...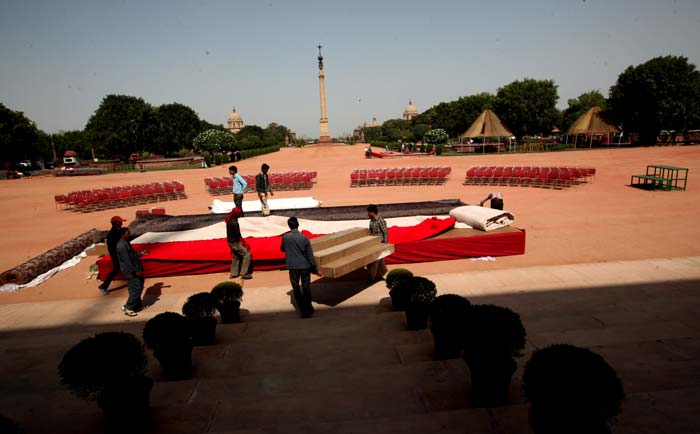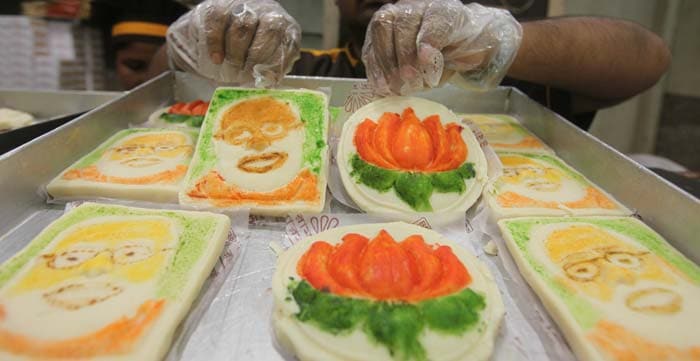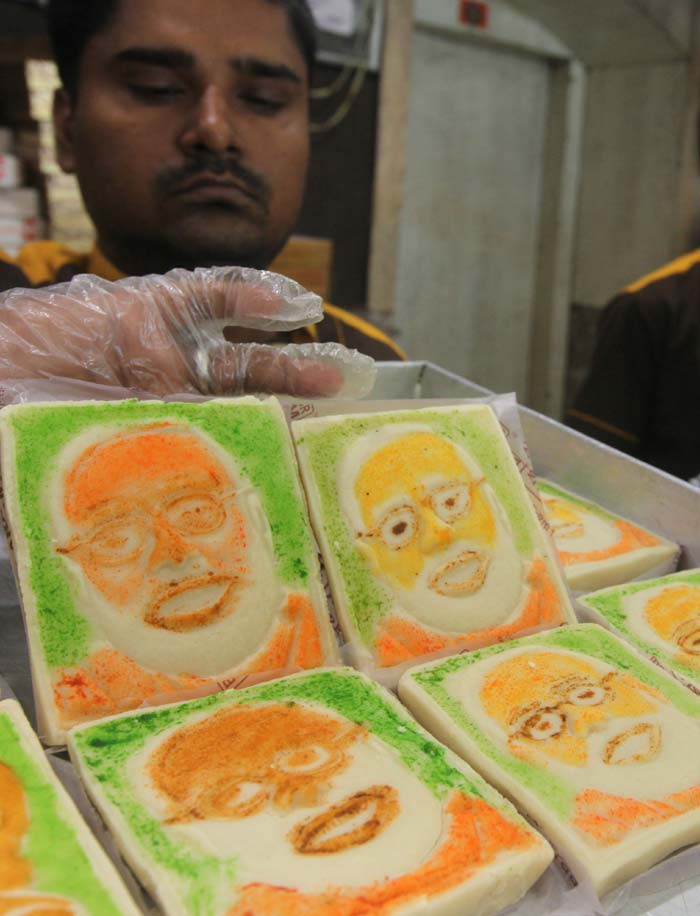 source:TOI,Indianexpress,NDTV