Narendra Modi speech in Central Hall of Parliament,says will try to live up to expectations
Details

Parent Category: Political News
Last Updated:

Thursday, 22 January 2015 20:58
Shri Narendra Modi speech in Central Hall of Parliament after the BJP Parliamentary Party meet
---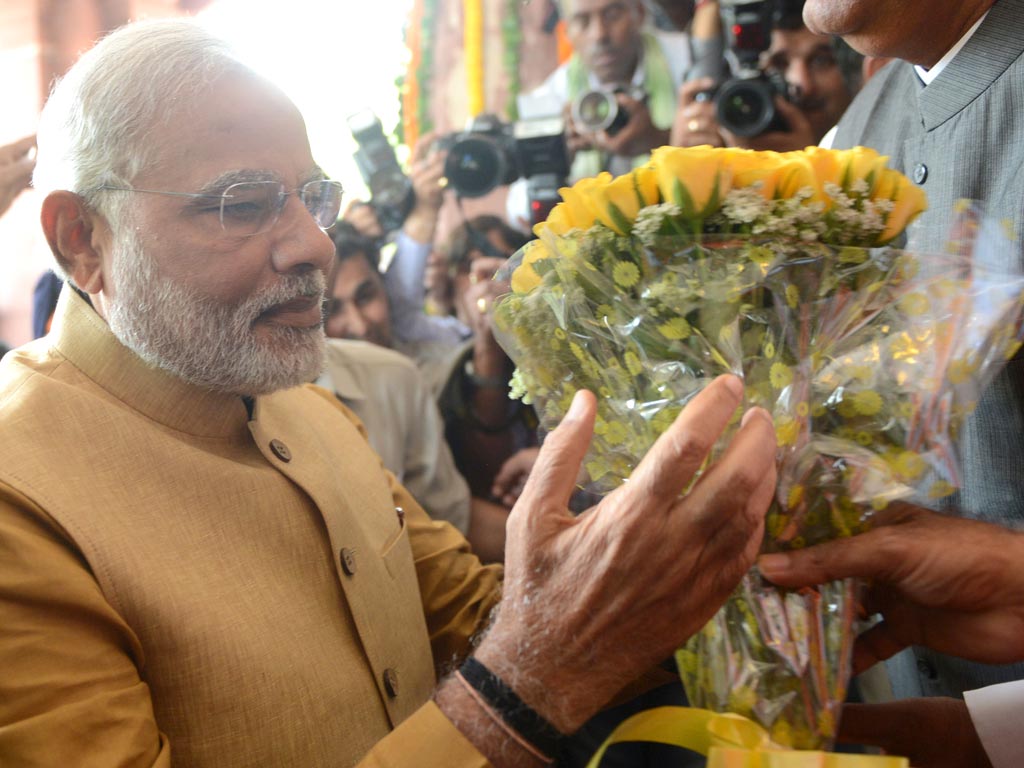 Prime Minister-designate Narendra Modi fought back tears in an emotional first address to party colleagues in Parliament Tuesday, giving a message of hope and promising to live up to the expectations of the country's 1.2 billion people, especially the poor. ( The Modi effect )
During his acceptance speech, 63-year-old Modi broke down when he referred to L K Advani's mention that he had done favour to the party by taking up the responsibility.
"Can serving the mother be a favour? A son is only dedicated to serve the mother….The favour has been done by the party," he said addressing the newly-elected MPs of the party in the historic Central Hall of Parliament. (Probable Candidate for Modi cabinet)
Narendra Modi Speech...

His name was proposed by party patriarch L K Advani and supported by a number of leaders, including Murli Manohar Joshi, Sushma Swaraj, Arun Jaitley, Venkaiah Naidu and Nitin Gadkari. (Preparations in full swing for Narendra Modi's swearing-in)
The election is an imporant formality before Modi approaches President Pranab Mukherjee for formation of his government. Advani said Modi was a "popular" and "famous" leader and he was happy to propose his name. Joshi seconded the proposal with a sense of "pride" and "joy". Swaraj hoped that Modi will be a "famous" Prime Minister. (The Modi effect: BJP victory casts shadow over State Assembly polls)
After the election, Modi said the recent election result had increased people's faith in democracy and there is a "new hope" among people that this dispensation can fulfill their aspirations. "I will try to live up to expectations of people," he said and promised to present report card to people in 2019.
source:indianexpress, hindustantimes