Arvind Kejriwal Began roadshow in Varanasi to woo the electorate, Arvind Kejriwal Roadshow, Kejriwal Campaign in Varanasi
Details

Parent Category: Political News
Last Updated:

Thursday, 22 January 2015 20:57
Arvind Kejriwal Began roadshow in Varanasi to woo the electorate.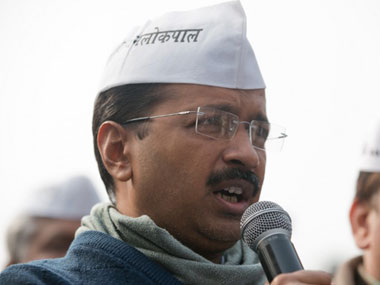 Varanasi: With three days left for the big battle in Varanasi, Aam Aadmi Party chief Arvind Kejriwal on Friday began his roadshow to woo the electorate of the ancient Hindu holy city.
Confident of a big win, Kejriwal said that Narendra Modi will lose despite the fact that the BJP is doing everything it can, including playing communal as well as caste politics, violence and bribing media.Varanasi parliamentary Election 2014 live updates
He also said that people in Varanasi are wondering how will a person, who comes on a helicopter for just two hours to campaign, serve them.
Hitting out at Kejriwal, Bharatiya Janata Party leader Ravi Shankar Prasad said that people of Varanasi have made their minds, and no road show, air show, or water show will help him. Varanasi Lok sabha Election: cast play an important role
Kejriwal's roadshow comes a day after the Bharatiya Janata Party's prime ministerial candidate's dramatic visit to the city on Thursday.
The chief of the Aam Aadmi Party will travel from Singh Dwaar to Lahurabeer Chowk during his roadshow. Kejriwal has been extensively campaigning in Varanasi for over 20 days, addressing corner meetings and reaching out to people.
Party leaders Yogendra Yadav, Somnath Bharti, Manish Sisodia, Rakhi Birla, Anand Kumar, Sanjay Singh are among those contributing to the poll effort.
The party is laying thrust on "door-to-door campaign". Party leaders are also addressing people associated with a trade to seek their support.
Congress vice president Rahul Gandhi will visit Varanasi tomorrow to give a push to the prospects of his party's candidate, Ajay Rai, in the prestigious May 12 election which is being watched with keen interest in the country and abroad. Samajwadi Party candidate Kailash Chaurasia and Bahujan Samaj Party candidate Vijay Prakash Jaiswal are among those who have made the contest keener.
source:http://zeenews.india.com/