Varanasi parliamentary Election 2014 live updates, Varanasi news, Varanasi Live, Varanasi latest news updates, Varanasi, 9th phase of lok sabha poll 2014, final phase of election 2014, Narendra Modi Vs Arvind Kejriwal , lok Sabha Election 2014
Details

Parent Category: Political News
Last Updated:

Thursday, 22 January 2015 20:57
Varanasi parliamentary Election 2014 live updates.
---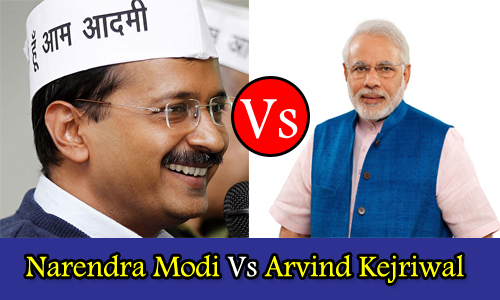 Complete Coverage of 9th Phase of Lok Sabha Elections 2014 LIVE here
Varanasi records 55.34% turnout




Uttar Pradesh voter turnout breakdown by 3 pm across three seats: Azamgarh 46 per cent; Varanasi 45.20 per cent; Domariaganj 45.34 per cent.

Varanasi

records 35% voter turnout till 1 PM

Varanasi

records 28% voter turnout till 11 am

Some voters

in Varanasi are complaining that the voting process is very slow. They say that it is becoming a struggle for them to stand in queue in the scorching sun.

11 am Flashing of party symbol is violation of election rules. A report is being sent on the matter to the EC in Delhi, says EC observer Praveen Kumar on Ajay Rai sporting the Congress symbol inside a polling booth.

10:15 am with over 20% voting recorded in Varanasi in the first two hours, the holy city appears set to break all records. Overall, 10.3% voters exercised their franchise in the first two hours in Uttar Pradesh, where polling is underway on 18 seats to decide the fate of 328 candidates.
Politician Tweets over Varanasi Poll
---
---
---
Survey Result:-

According to the poll conducted by India Today Group and Cicero, Modi's projected share of votes will place him far ahead of Ajay Rai of the Congress (15 per cent), Arvind Kejriwal of the Aam Aadmi Party (10 per cent), Kailash Nath Chaurasia of the Samajwadi Party (9 per cent) and Vijay Prakash Jaiswal of the Bahujan Samaj Party (7 per cent). Read More

Img source:indiatoday
BJP leaders Arun Jaitley and Amit Shah reach Banaras Hindu University (BHU). BJP workers took to roads in Varanasi and protested the Election Commission's decision to deny its prime ministerial hopeful Narendra Modi permission to hold rallies in the city.
Modi will arrive at the Babatpur airport in Varanasi by noon on Thursday and will be taken to the Rohaniya rally venue in a chopper. He will then drive through the city to go to the party office where he will meet party workers.
As the BJP readied for Modi roadshow in Varanasi, AAP leader Arvind Kejriwal, contesting from the seat along with the BJP's PM candidate, targeted him in a series of tweets:  "I invite Mr Modi for an open discussion on a public platform. Let Kashi people ask straight questions from both of us.
---
If Modi wants to discuss vision of India he should accept Kejariwal's invitation for open debate.World should know whose vision is better!
All Other Candidates list of candidate from Varanasi.

| | | | |
| --- | --- | --- | --- |
| Political Party | Candidate Name | Political Party | Candidate Name |
| BSP | Vijay Prakash Jaisawal | IND | Rampyare Singh |
| AITC | Indira Tiwari | IND | Shiv Kumar Shah |
| AAP | Arvind Kejriwal | IND | Satish Shankar Jayaswal |
| BJP | Narendra Modi | IND | Satyaprakash Srivastava |
| INC | Ajay Rai | IND | Sarvesh Kumar Gupta |
| CPM | Hiralal Yadav | SP | Kailash Chaurasiya |
| IND | Ahmed Sohel Siddiqui | Agar Jan Party | A.K. Aggarwal |
| IND | Iftekhar Kuraishi | BMP | Abhimanyu Singh Patel |
| IND | Ghanshyam | Bhartiya Shakti Chetna Party | Arun |
| IND | Johnson Thomas | RAPD | Usman |
| IND | Narendra Bahadur Singh | Sanatan Sanskriti Raksha Dal | Om Guru Charan Das Alias Vimal Kumar Singh |
| IND | Prakash Prasad | MADP | Devi Prasad Nand |
| IND | Prabhat Kumar | Jan Shakti Ekta Party | Narendra Nath Dubey Adig |
| IND | Pramod Kumar | LPSP | Bachchelal |
| IND | Bachchan Prasad Yadav | RaAD | Rajesh Bharti Surya |
| IND | Baseer Kinnar | Jantantra Party | Ram Lakhan Gupta |
| IND | Manoj Kumar Chaubey | MaJP | Lallan |
| IND | Mahendra Mishra | Bharat Nirman Party | Shivhari Agarwal |
| IND | Ravindra Kumar | Rashtriya Vikas Manch Party | Santosh Kumar |
| IND | Rajiv Kumar Mishra | RAIP | Hari Lal |
| IND | Rajendra Prasad (Garib Das) | Indian National League | Hemant Kumar Yadav |