Download MCD North Delhi Voter List 2017 Search Name in Voter List Ward wise, North Delhi Voter list ward wise, North Delhi local body voter list search 2017 by Name ID, Updated North Delhi voter slip, North Delhi Municipal Corporation voter list 2017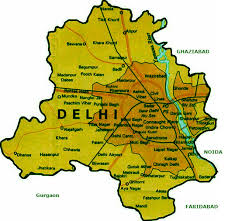 North Delhi is an administrative district of the National Capital Territory of Delhi in India.North Delhi is bounded by the Yamuna River on the east, and by the districts of North West Delhi to the north and west, West Delhi to the southwest, Central Delhi to the south, and North East Delhi to the east across the Yamuna.
About Delhi MCD Elections
The Municipal Corporation of Delhi (MCD) was a municipal corporation, an autonomous body that governs 8 of the 11 Districts of Delhi, in the state of Delhi, India. "The MCD was among the largest municipal bodies in the world providing civic services to more than estimated population of 11 million citizens in the capital city. The municipal corporation covers an area of 1,397.3 km² (539.5 mi²). 272 Seats/Wards are there - North and South civic bodies with 104 members each and the East civic body with 64 members.
---
MCD North Delhi Election Results 2012
| | | |
| --- | --- | --- |
| | Party | Seats |
| 1 | Bharatiya Janata Party | 59 |
| 2 | Indian National Congress | 29 |
| 3 | Bahujan Samaj Party | 7 |
| 4 | Others | 9 |
| | Total | 104 |
Zones of North Delhi
Zonal Structure of NDMC

Sl No.

Zone Name

1

City Zone

2

Karol Bagh Zone

3

Sadar pahar ganj

4

Civil Lines Zone

5

Narela Zone

6

Rohini Zone

7

Head Qtrs
More detials in links below
http://ceodelhi.nic.in/Content/Electoral_Roll.aspx

MCD Elections 2017 details