BJP names Vijender Gupta as leader of opposition in Delhi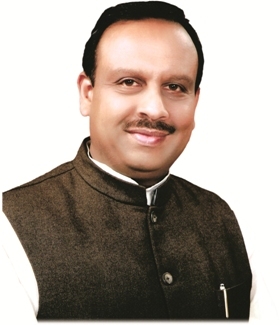 New Delhi, (IANS) BJP's Rohini legislator Vijender Gupta was Wednesday appointed the leader of opposition in the Delhi assembly even as the party failed to win the required seven seats to claim the status of the main opposition party.
The Bharatiya Janata Party (BJP) won just three seats in the Feb 7 polls which is less than a tenth of the total strength of 70 of the Delhi assembly. The Aam Aadmi Party (AAP) which made a stunning comeback in Delhi winning 67 seats.
"He (Gupta) is our candidate for the leader of opposition," senior party leader and state in charge Prabhat Jha told reporters.
"Whether the candidature is ecceptable to the ruling party or not does not concern us," he added.
Gupta along with Om Prakash Sharma (Vishwas Nagar) and Jagdish Pradhan (Mustafabad) held fast in the AAP tsunami which decimated their BJP and reduced the Congress to a nought.
A former BJP state president, who defeated AAP's C.L. Gupta by around 5,000 votes, Gupta said he would "make sure" that the BJP will prove to be a strong opposition for AAP