BJP winning trio promise 'effective' opposition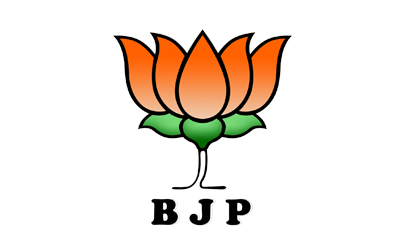 New Delhi, (IANS) Despite their miniscule strength in the new assembly, the three winning BJP legislators who withstood the AAP tsunami in Delhi are confident that they will successfully play the role of an "effective" and "constructive" opposition.
The new Aam Aadmi Party (AAP) government's chief minister-designate Arvind Kejriwal will take oath Feb 14 following his stunning comeback in Delhi winning 67 of the 70 seats.

As a result, in the opposition are just three BJP legislators -- Vijender Gupta, Jagdish Pradhan and Om Prakash Sharma. The other opposition party, Congress, was reduced to a naught.

"We may be just three in number but all of us are strong leaders who have a lot of experience," Sharma, who won from Vishwas Nagar assembly seat, told IANS.

The 61-year-old leader, who has been associated with the BJP for 45 years and claims to be the former political secretary of union Finance Minister Arun Jaitley, defeated AAP's Atul Gupta by over 11,000 votes.

"We will make sure that we are an effective opposition and if the new government doesn't deliver in its promises we will take the issue to the people," added Sharma, who fought his first assembly election in 2013 from the same seat and had won.

The key pre-poll promises made by the AAP are reduction in electricity bills by half, free water of up to 20 kilo litres per month to every household and free wi-fi among others.

All the three leaders admitted that it would be a challenge for them to debate with the ruling party owing to their strength but they will do their best.

Sharma said that in a democracy, a strong opposition is a must but at the same time, its absence also increases the responsibility on the ruling party, which has no excuse if it fails to fulfill its promises.

Agreed Vijender Gupta, the second BJP winner who was skeptical of the promises made by Kejriwal and said that if he failed, the BJP will take him to task.

"It's easy for a ruling party to blame the opposition for not letting it work freely but when there is no one to oppose, you have no way out," Gupta, a former BJP state president, who won from Rohini by defeating AAP's C.L. Gupta by around 5,000 votes, told IANS.

Rohini is considered a bastion of Gupta who had won as councillor thrice before contesting the assembly polls for the first time in 2013 from the New Delhi seat against the then Delhi chief minister Sheila Dikshit and AAP leader Arvind Kejriwal.

Though, Gupta had lost from New Delhi, this time he returned to his citadel of Rohini and won.

Meanwhile, the third BJP legislator, Jagdish Pradhan, who beat sitting legislator Hassan Ahmed of the Congress from Mustafabad by over 5,000 votes, said the trio would play an active role in ensuring cooperation between the centre and Delhi.

"We are representatives of the ruling party (at the centre) and have an important job of ensuring cooperation between the centre and Delhi," 60-year-old Pradhan told IANS.

"The development of Delhi should be the top priority for all of us regardless of our political affiliations. If any friction arises between the two governments we will be at the front to sort out matters," added the leader, who won his first election as a municipal councillor in 1997 on a Congress ticket but joined the BJP in 2008.

He fought the 2013 assembly election from the same seat on a BJP ticket but was defeated by 1,800 votes. This time he won.

Prime Minister Narendra Modi has already ensured "complete support in the development of Delhi" to Kejriwal who will need it to fulfill almost all of his manifesto promises.