Anwar vows to reform Malaysia election system, world election update, Malaysia election, Malaysia news, Malaysia latest News.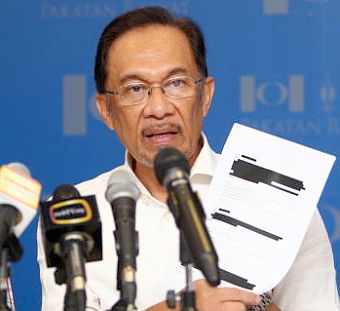 Malaysian opposition leader Anwar Ibrahim vowed on Tuesday to lead a "fierce movement" to reform the country's electoral system and challenge the results of an election he lost, starting with a rally of supporters this week.
Anwar has refused to accept the victory of the long-ruling Barisan Nasional (BN) coalition in Sunday's election, saying that the result was tainted by widespread fraud, including the use of foreign immigrants to vote for the governing alliance.
The opposition alliance won 89 seats in the country's parliament compared to the BN's 133, despite the ruling coalition receiving a minority of votes nationally for the first time in 44 years.
Wednesday's rally "will be the beginning of a fierce movement to clean this country from election malpractices and fraud," the 65-year-old former finance minister told a news conference.
The rally is planned to take place in a stadium with a capacity of about 40,000 people in Selangor state near Kuala Lumpur, which was retained by the opposition in state polls.
Anwar said the opposition had ample evidence to challenge the election result in up to 29 seats -- enough to call into question the overall national result.
Malaysia's government has rejected the opposition's fraud claims, saying the result was in line with opinion polls that had shown the BN with a substantial advantage in recent weeks.
"The opposition has made a host of unsubstantiated allegations about the elections," a Malaysian government spokesman said.
source:http://www.reuters.com