SAD-BJP nervous as AAP will sweep punjab polls: Arvind Kejriwal,

SAD-BJP

, 2017 Punjab assembly polls, Aam Aadmi Party
Aam Aadmi Party chief Arvind Kejriwal today hit out at the ruling SAD-BJP combine, alleging they were feeling "jittery" as AAP would sweep the 2017 Punjab assembly pollsand have stooped to hatch a "conspiracy" to defame the party.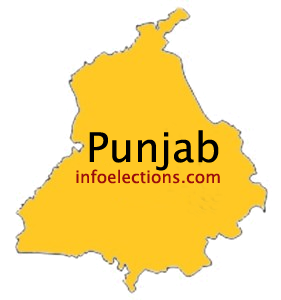 Mr Kejriwal, who released a youth manifesto, also quoted a survey claiming it showedthat AAP would win 100 out of 117 assembly seats in the state polls.
Kejriwal's three-day tour to

Punjab
"Seven months are left for Punjab polls and the Badals have started playing a dirty game. It becomes necessary to tell people how low the SAD-BJP government can stoop," he said addressing a public meeting in Amritsar this evening during histhree-day tour to the state.


Referring to one of the arrested accused in the sacrilege incident in Malerkotla on June 24, the Delhi Chief Minister claimed that Punjab government (police) had earlier said he belonged to Vishwa Hindu Parishad (VHP).
"Punjab government had said Vijay Garg belonged to VHP. They continued to maintain that he belonged to VHP till July 1. But on
July
2, they said he did it (act of sacrilege) at the behest of AAP. Why? Because Kejriwal was to visit Punjab on July 3," he said.
"All in Punjab know that AAP is going to win (polls) in the state and win with a good majority," he said, adding, "The Badal government is on its way out."



"Now they will indulge in such

dirty

tricks...a big conspiracy has been hatched and now they are trying to implicate AAP in this," he said.
"Who is Vijay? He is a puppet. When our AAP government is formed, we shall send those people to jail who were behind Vijay," he said.
src: ndtv