Details

Category: MP News
Last Updated:

Thursday, 22 January 2015 20:50
Congress almost finalized their candidates for MP assembly election 2013.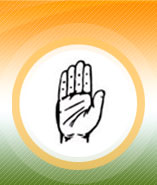 Party has held back candidates on 38 seats including Depalpur and Indore-one Except for Depalpur and Indore-one, Congress has finalised candidates for the remaining seven seats of Indore.
In all, the party has finalised names for 192 constituencies for MP.  However, these names would only expected to be made public after AICC vice- president Rahul Gandhi's city visit on October 24.
Also Read: Opinion poll | Candidtate list | Election Schedule  | National News |
The party has held back candidatures on 38 seats including Depalpur and Indore-one.
Chintu Chouksey from assembly no. 2,
Ashwin Joshi from assembly no. 3,
Suresh Minda from assembly no. 4,
Pankaj Sanghvi from assembly no. 5,
Tulsi Silawat from Sanver and
Antar Singh Darbar from Mhow,
Jitu Patwari from Rau are likely to be Congress candidates.
Supporters of several of these candidates already have distributed sweets after receiving their internal inputs on ticket distribution. Following exposure of Depalpur MLA Satyanarayan Patel's involvement in a controversy, the Congress has become cautious and might decide to hand over ticket to Vishal Patel. Party is weighing possibilities of internal rift following such last minute move though.  
Patel has made his intentions clear if the party plans to deny ticket to him, the alternative  candidate should be from his family. From assembly no1 Kamlesh Khandelwal, Golu Agnihotri and Deepu Yadav are strong contenders.
Indecision in BJP too BJP is also facing indecision in city constituency 2, 4, 5 and Depalpur. The BJP state screening committee would meet on October 25 or 26 for finalizing recommendations and the central screening committee would assign nod to these names on its meeting on October 27 or 28 Names of Kailash Vijayvargiya and Jitu Jirati are in the final list of the screening committee of BJP from Mhow and Rau seats However, Vijayvergiya is still busy making last minute efforts to seek candidature from assembly no 3 and his supporters held a rally at BJP office on Monday While senior leaders like Satyanarayan Sattan and Usha Thakur are giving nightmares to sitting MLA and strong contender Sudarshan Gupta in assembly no.1 Suresh Minda performs yoga  Ticket aspirants from both BJP and Congress are doing strange things for maximising their chances of securing election tickets.
Suresh Minda, a Congress claimant from Assembly no. 4 performed yoga at Dussehra Maidan for proving his physical fitness on Tuesday. Minda's adversaries were spreading rumours that he is suffering from slip disk and not fit to be a party candidate. Interestingly, most of senior party leaders have agreed on Minda's candidature.
source:http://www.dnaindia.com