Details

Category: MP News
Last Updated:

Thursday, 22 January 2015 20:50
MP Congress announce their first list of candiadte likely by month end.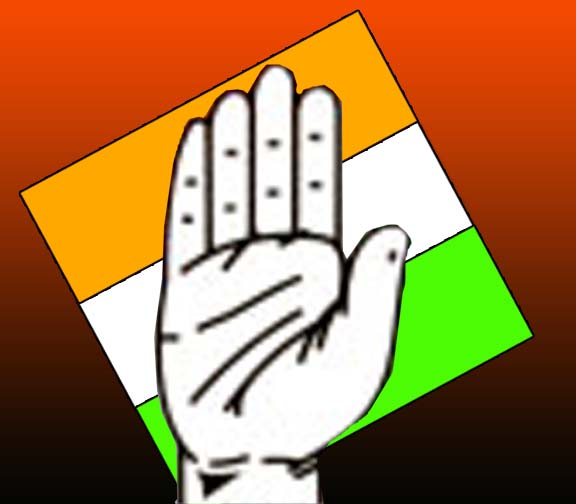 The Congress central screening committee is expected to hold meeting in a day or two for finalising the first list of candidates for the state assembly elections. However, the announcement of names of candidates is only likely between October 25 and 29.     
Significantly, party vice-president Rahul Gandhi would be in the city on October 24 and the party does not want any discord in front of him on the issue of ticket distribution. This is perhaps why the party would announce first list after October 24.  
The Madhya Pradesh Congress screening committee again met on Sunday and discussed various panels of candidates. The committee also decided to shorten several panels during the deliberations.
Also Read: Opinion poll | Candidtate list | Election Schedule  | National News |
There are several assembly constituency areas where the panels carry names of more than two candidates and are giving tough time to the party before finalising the candidates. Thus the committee decided to cut short such panels.  

Following various rounds of meetings, the screening committee has finalised panels for 94 seats. The party high command also has directed the state wing to forward panels with only two names. 

The first list of candidates would be sent to party high command on Monday and after a nod, the central screening committee would make these names public in a day or two.
The first list which has been sent for approval includes the names of :-
Imarti Devi for Dabra,
Govind Singh for Lahar,
Aidal Singh Kansana for Sumawali,
Ram Niwas Rawat for Vijaypur,
Hukum Singh Karara for Shajapur,
Javier Medha for Jhabua,
Rajvardhan Prem Singh Dattigaon for Nadnawar,
Ajay Singh for Churhat,
Tulsiram Silawat for Sanwer,
Mahendra Singh Kalukhera for Jabera,
Bal Mukund Singh Gautam for Dhar,
Umang Shidhar for Gandhwani,
Narmada Prasad Prajapati for Gotegaon,
Sanjay Pathak for Vijay Raghogarh,
Nishith Patel for Bahoriband,
Bisahulal Singh for Anuppur,
Deepak Saxena for Chhindwara,
Brijendra Singh for Prithvipur,
KP Singh for Pichhore and Govind Singh Rajput for Surkhi.

The MP screening committee had met in New Delhi on Saturday and the deliberations had lasted till late night. 

Sources claimed that the committee has decided to deny tickets to as many as five sitting MLAs. Besides, the committee is looking thoroughly into the candidature of three more MLAs including two former state ministers.

Notably, Bharatiya Janata Party is also yet to announce names of its candidates for state assembly elections though the party released the first list of 67 candidates for Chhattisgarh assembly elections on Sunday.