Details

Category: MP News
Last Updated:

Thursday, 22 January 2015 20:46
I-T report Said, MP CM's poll campaign financed by mining baron.
Bhopal: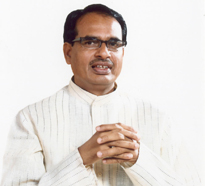 The Shivraj Singh Chouhan government in Madhya Pradesh is battling a fresh crisis after key Income Tax documents revealed that his last election campaign named operation 'Vijay' was financed by mining baron Sudhir Sharma. Mining baron Sudhir Sharma was a college lecturer until 2005. Sharma was raided by the I-T department in June 2012. Sharma allegedly made big fortunes after he started managing the affairs of State Mining Minister Laxmi Kant Sharma.
"It is now clear that for all the mining licences that Sudhir Sharma got, he amassed wealth and financed the BJP election campaign code named operation 'Vijay'," said Ajay Singh, Leader of Opposition in the state Assembly.
CNN-IBN has accessed the key portions of the report prepared by the I-T department, it reveals that Sharma sponsored the air travels of senior RSS leader Suresh Sony. He also reportedly sponsored travels of present BJP poll cell chief Anil Madhav Dave along with travels of BJP's former spokesperson Brijest Lunavat.
While the appraisal report prepared by the I-T department says that the documents were recovered during the raids and the disclosures were verified and cross-checked, the BJP has termed it as vendetta against Sudhir Sharma.
"Sudhir Sharma has gone to court against the Income Tax department and it is their revenge and they are implicating us as well," said Prabhat Jha, BJP leader.
Though the BJP is trying to put up a brave face, the top party leaders are aware of the amount of damage I-T revelations have done to the party's image. It has given yet another issue to the Congress to corner the ruling party in the election year.
source:http://ibnlive.in.com/news/