Shiv Sena warns BJP that naming Modi PM candidate may cost seats, Latest Political News Update, Karnataka News,  Latest Karnataka news,  Karnataka Political news

.
Mumbai: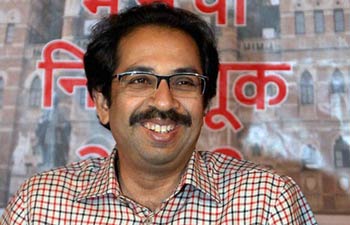 There seems to be more trouble for the National Democratic Alliance as the Shiv Sena has now said that the Bharatiya Janata Party should make it clear as to who will be its Prime Ministerial candidate.
An editorial in the Shiv Sena mouthpiece, Saamna, says an NDA meeting should be called and a decision should be taken.
In reference to Gujarat Chief Minister Narendra Modi, the editorial further says that while naming the PM candidate may get the BJP five to 10 seats extra, some old allies will leave costing the NDA as many as 25 seats.
The editorial also tells the BJP not to take them for granted. The mouthpiece says, "While Gujarat Chief Minister Narendra Modi may be one of the PM candidates, the BJP must note that the NDA will take a final decision."
The Shiv Sena's warning to the BJP comes amidst rising tensions between another NDA constituent Janata Dal United and the BJP. The JD(U) has set a year-end deadline for the BJP to announce its PM candidate.
JD(U) leader and Bihar Chief Minister, in a veiled threat to the BJP, has also set the terms for the PM candidate. Nitish Kumar did not name Modi, but made it very clear he is not acceptable as a PM candidate. Nitish listed the criteria for a prime minister and said only someone who can take all sections of society together can take the top post.
In an apparent dig at Modi for his frequent reference to the Gujarat model of development, Nitish said many people accept it as development even when a developed state grows, and stressed that there is a need to see from where did a particular state start its development march.
Citing the case of Bihar where the NDA alliance led by him is in power for more than seven years, Nitish said, "Why will we go for genetic modification when the crop is in pink of health? Negative results are bound to happen if one makes an attempt of genetic modification."
source:http://ibnlive.in.com