Seemandhra Assembly Elections in Phase VIII ,Phase-8th election , Andhra Pradesh assembly election 2014, Andhra Pradesh election, Andhra Pradesh, Assembly Election 2014, Andhra Pradesh Assembly election live update .
Details

Parent Category: Political News
Last Updated:

Thursday, 22 January 2015 20:57
Andhra Assembly (Vidhan Sabha) Constituencies going for elections in Phase VIII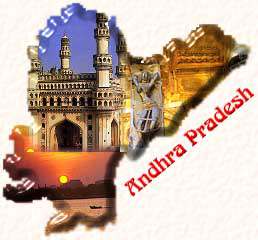 6:14: Over 63% polling till 3 pm in 13 district of Seemandhra


Srikakulam: 63%; Vizianagaram: 65%; Vizag: 57%; East Godavari: 61%; West Godavari: 67%; Krishna: 62%; Guntur: 70%; Prakasam: 62%; Nellore: 63%; Kadapa: 65%; Kurnool: 63%; Anantapur: 63%; Chittoor: 61%
3:30 pm: Over 51% polling till 1 pm in Seemandhra
Over 51 per cent polling was recorded till 1 pm in Seemandhra today as impressive voter turnout was witnessed in several parts of the region
Latest poll % : Seemandhra 41.56%, voting till 1 pm.
  33 % people had voted till 11 am. Kurnool district recorded the highest turnout of 41 percent while the lowest polling of 12 percent was witnessed in Guntur district.
Live: 15% polling in Seemandhra till 9 am:-
By 9 am, in the first two hours of polling, about 15% voter turnout was recorded, Chief Electoral Officer Bhanwar Lal said. The highest was in Chittoor district at 21 % and the lowest in East Godavari at 10.5%.

YSR Congress leader YS Jagan Mohan Reddy (Pulivendula), contesting for the Assembly Elections for the first time, was among the early voters in Seemandhra (Rayalaseema and Coastal Andhra).
List of Assembly Constituencies going for elections on 7th May, and second phase in Andhra pradesh Assembly elections 2014.
Assembly Election 2014 Election Schedule

No. of states:

5

No. of Constituencies:

181

STATES

NO. OF CONSTITUENCIES

ANDHRA PRADESH

175

BIHAR

2

Himanchal Pradesh

1

UTTAR PRADESH

2

WEST BENGAL

1

TOTAL: 5

181
Statewise Assembly (Vidhan Sabha) Constituencies going for elections in Phase VIII

States/ UTs

Assembly Constituency

Andhra Pradesh

Achanta

Addanki

Adoni

Andhra Pradesh

Allagadda

Alur

Amadalavalasa

Andhra Pradesh

Amalapuram

Anakapalli

Anantapur Urban

Andhra Pradesh

Anaparthy

Araku Valley

Atmakur

Andhra Pradesh

Avanigadda

Badvel

Banaganapalle

Andhra Pradesh

Bapatla

Bhimavaram

Bhimli

Andhra Pradesh

Bobbili

Chandragiri

Cheepurupalli

Andhra Pradesh

Chilakaluripet

Chintalapudi

Chirala

Andhra Pradesh

Chittoor

Chodavaram

Darsi

Andhra Pradesh

Denduluru

Dharmavaram

Dhone

Andhra Pradesh

Elamanchili

Eluru

Etcherla

Andhra Pradesh

Gajapathinagaram

Gajuwaka

Gangadhara Nellore

Andhra Pradesh

Gannavaram

Gannavaram

Giddalur

Andhra Pradesh

Gopalapuram

Gudivada

Gudur

Andhra Pradesh

Guntakal

Guntur East

Guntur West

Andhra Pradesh

Gurazala

Hindupur

Ichchapuram

Andhra Pradesh

Jaggampeta

Jaggayyapeta

Jammalamadugu

Andhra Pradesh

Kadapa

Kadiri

Kaikalur

Andhra Pradesh

Kakinada City

Kakinada Rural

Kalyandurg

Andhra Pradesh

Kamalapuram

Kandukur

Kanigiri

Andhra Pradesh

Kavali

Kodumur

Kodur

Andhra Pradesh

Kondapi

Kothapeta

Kovur

Andhra Pradesh

Kovvur

Kuppam

Kurnool

Andhra Pradesh

Kurupam

Macherla

Machilipatnam

Andhra Pradesh

Madakasira

Madanapalle

Madugula

Andhra Pradesh

Mandapeta

Mangalagiri

Mantralayam

Andhra Pradesh

Markapuram

Mummidivaram

Mydukur

Andhra Pradesh

Mylavaram

Nagari

Nandigama

Andhra Pradesh

Nandikotkur

Nandyal

Narasannapeta

Andhra Pradesh

Narasapuram

Narasaraopet

Narsipatnam

Andhra Pradesh

Nellimarla

Nellore City

Nellore Rural

Andhra Pradesh

Nidadavole

Nuzvid

Ongole

Andhra Pradesh

Paderu

Palacole

Palakonda

Andhra Pradesh

Palamaner

Palasa

Pamarru

Andhra Pradesh

Panyam

Parchur

Parvathipuram

Andhra Pradesh

Pathapatnam

Pattikonda

Payakaraopeta

Andhra Pradesh

Pedakurapadu

Pedana

Peddapuram

Andhra Pradesh

Penamaluru

Pendurthi

Penukonda

Andhra Pradesh

Pileru

Pithapuram

Polavaram

Andhra Pradesh

Ponnur

Prathipadu

Prathipadu

Andhra Pradesh

Proddatur

Pulivendla

Punganur

Andhra Pradesh

Puthalapattu

Puttaparthi

Rajahmundry City

Andhra Pradesh

Rajam

Rajampet

Rajamundry Rural

Andhra Pradesh

Rajanagaram

Ramachandrapuram

Rampachodavaram

Andhra Pradesh

Raptadu

Rayachoti

Rayadurg

Andhra Pradesh

Razole

Repalle

Salur

Andhra Pradesh

Santhanuthalapadu

Sarvepalli

Sattenapalli

Andhra Pradesh

Satyavedu

Singanamala

Srikakulam

Andhra Pradesh

Srikalahasti

Srisailam

Srungavarapukota

Andhra Pradesh

Sullurpeta

Tadepalligudem

Tadikonda

Andhra Pradesh

Tadpatri

Tanuku

Tekkali

Andhra Pradesh

Tenali

Thamballapalle

Tirupati

Andhra Pradesh

Tiruvuru

Tuni

Udayagiri

Andhra Pradesh

Undi

Unguturu

Uravakonda

Andhra Pradesh

Vemuru

Venkatagiri

Vijayawada Central

Andhra Pradesh

Vijayawada East

Vijayawada West

Vinukonda

Andhra Pradesh

Visakhapatnam East

Visakhapatnam North

Visakhapatnam South

Andhra Pradesh

Visakhapatnam West

Vizianagaram

Yemmiganur

Andhra Pradesh

Yerragondapalem

 

 

 

Bihar

Maharajganj

 

 

 

Uttar Pradesh

Rampur Khas

Vishwanath Ganj

 

 

West Bengal

Katulpur