Narendra Modi Has Declared Himself Prime Minister: Sonia Gandhi, Rae Bareli Voting %, Sonia Gandhi, 7th Phase lok sabha poll 2014
Details

Parent Category: Political News
Last Updated:

Thursday, 22 January 2015 20:57
Narendra Modi Has Declared Himself Prime Minister: Sonia Gandhi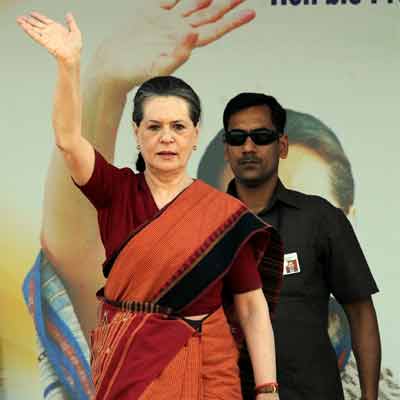 Rae Bareli (Uttar Pradesh)
Sonia Gandhi(INC)
Vs.
Ajay Agarwal(BJP)
Also Read-- complete discription of phase-8 and live updates
News--Narendra Modi Has Declared Himself Prime Minister: Sonia Gandhi
Faizabad: Congress president Sonia Gandhi today tore into Narendra Modi saying he was behaving as if he is already the country's prime minister. "Modi gives an impression that the results are out and he is sitting on the throne," Mrs Gandhi said, addressing a rally in Faizabad in Uttar Pradesh. "He wants all wealth in one hand. He is high on power and he has forgotten that people will decide the fate of the nation and not him." source:http://www.ndtv.com/
News--48 per cent polling in Rae Bareli till 5 pm.
News-- 7th Phase Lok Sabha Elections 2014 LIVE Updates.
RAEBARELI: In this traditional Gandhi and Congress stronghold, support for Bharatiya Janata Party's PM candidate Narendra Modi is growing. Voters mince no words when they say they want a "powerful" MP like Sonia Gandhi, but at the same time an "effective" PM like Modi. Raebareli went to polls on Wednesday.
When 83 years old Ratipal Singh, a resident of Behta Kalan village in Sareni assembly segment, says "Sonia will win sure but the votes she wins will be hit by the Modi wave."
"If it's the whole country that stands to gain under Modi's prime minister-ship why should Raebareli be left out," says 25-year-old Putan Singh, who does not shy from pledging his support to Modi.
Youngsters and first time voters are most likely to get swayed, more so because Raebareli has nothing to boast of being a VVIP constituency. Unemployment, poor medical and health facilities, poor state of primary education and civic woes have hit people's faith in their MP.
Raebareli, this time, has 1.18 lakh first time voters. "We are trying to reach out to them through our youth organizations," says representative of Congress MP in the district, K L Sharma. BJP district president Ajay Tripathi says "youth will vote for Modi. We are reaching out to them through Facebook."
Ask Prasad Maurya, running a small, roadside shop selling groceries on the main Maharajganj-Haidergarh road, why people still vote for Sonia if she has not brought development to the region and he says "most of these people are lying. I am a BSP voter, but, this time my vote will go to BJP. I am sure others are not speaking their minds out or are under some kind of fear."
"I have never seen Sonia or Rahul coming to our village. We never got good roads or hospitals. In every election, candidates come and urge us to vote for them. We will vote for someone who gives us the basic facilities at least," says Rajab Ali resident of Rukha village.
At Thulsawan, when villagers started talking against Sonia, Karan Singh, a self-proclaimed Congress worker, silenced them all saying "I won't tolerate anybody talking against Congress," in an indication that elections might still not be a fair exercise in villages and support for Sonia might not be as real as it seems.
"I never voted for Congress not even during Indira Gandhi's time. Congress never showed any respect to voters in Rae Bareli," says advocate Ajay Prakash. "Had BJP put up a strong candidate against Sonia, her vote share would have gone down considerably," says R B Singh, manager at one the schools in Rae Bareli. source:times of india
Sonia Gandhi:-
Congress president Sonia Gandhi is hoping for a hat-trick of victories from Rae Bareli. She is being challenged by relative lightweights.
Constituency: Rae Bareli
Party: Congress
Age: 67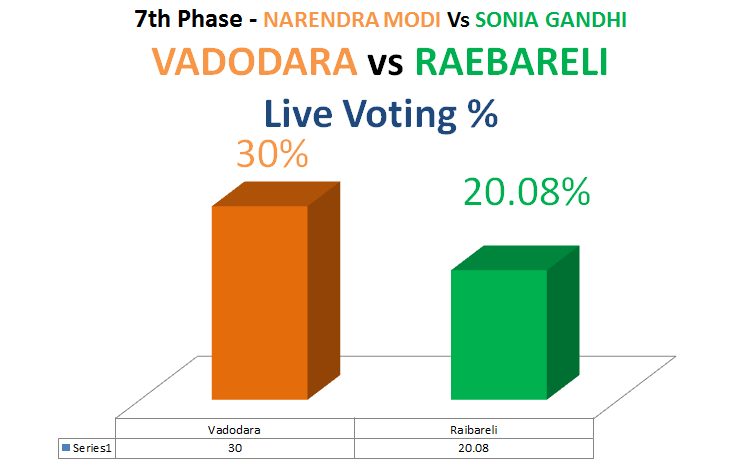 Priyanka Vadra's roadshow in Rae Bareli:-
---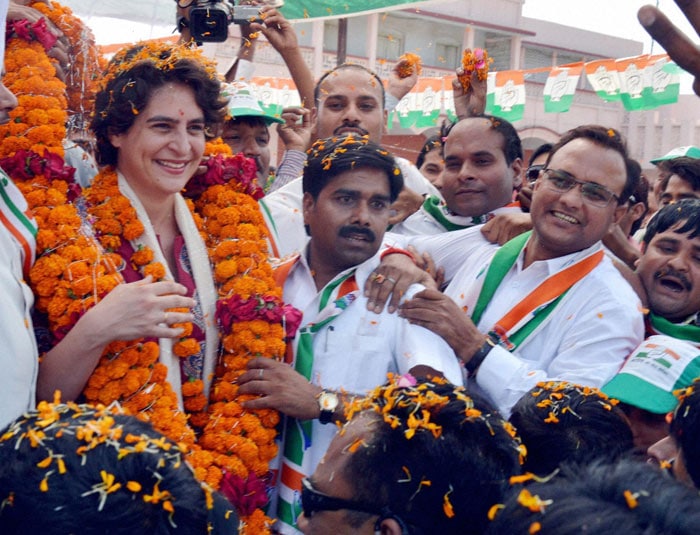 Priyanka Gandhi held a roadshow in the constituency of her mother and Congress President Sonia Gandhi, during which she claimed that there was no challenge for her party in Rae Bareli and Amethi, the constituency of her brother Rahul Gandhi.  Priyanka Vadra holds a girl during an election campaign for her mother and Congress President Sonia Gandhi in Rae Bareli on Monday. source:http://indianexpress.com/
Amethi, Rae Bareli seeing a new Priyanka:-
---
Priyanka Gandhi Vadra's role has always been special when it concerns Rae Bareli and Amethi. This time around her campaign trail gives an impression that she is there not just to lend a helping hand to manage the electioneering but to make a spirited defence of criticism that the family is facing from various quarters, people and parties included, to try and boost the sagging family stock and more importantly be its saviour – for mother, brother and husband. Priyanka Gandhi during a political rally in Rae Bareli. source:http://www.firstpost.com/
Priyanka Gandhi snubs Narendra Modi's allegations:-
---
During her campaign rallies at Rae Bareli, from where her mother and Congress President Sonia Gandhi is contesting, Priyanka said, "Personal jibes and attacks on my family don't bother me." Priyanka's statement came just a day after when BJP leaders released a video hurling serious allegations against her husband Robert Vadra in connection with land deals in several states such as Haryana, Punjab and Rajasthan. source:http://news.oneindia.in