Raghubar Das to be first non tribal Jharkhand chief minister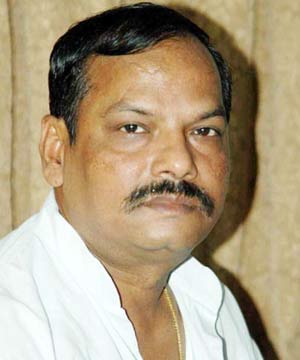 Ranchi, (IANS) Jharkhand is all set to get its first non-tribal chief minister with Raghubar Das being elected as the BJP state legislature party leader Friday. Das, a five-time legislator from East Jamshedpur, will be the 10th chief minister of Jharkhand.

The Bharatiya Janata Party-All Jharkhand Students Union alliance won a clear majority in the assembly elections. The BJP emerged as the single largest party with 37 seats, while the AJSU bagged five in the 81-seat assembly.
Raghubar Das, who is BJP vice-president, retained Jamshedpur (East) seat defeating Anand Bihari Dubey of the Congress by 70,157 votes.
What appears to have tilted the scales in favour of 59-year-old Das is the unexpected loss of three-time CM and BJP's leading tribal leader Arjun Munda for Kharsawan.
In Jharkhand, tribals form a quarter of the state's 3.3 crore population. Since the state's formation in 2000, it has had nine governments and five CMs, all tribal: Babulal Marandi, Arjun Munda, Shibu Soren, Madhu Koda, Hemant Soren.

Who is Raghubar Das, Know about Raghubar Das , BJP Jharkhand CM candidate, Raghubar Das Biography , Raghubar Das political Career as Jharkhand CM

Click here for List of MLA of Jharkhand , Click here for Constituency Wise Election Result