Nagaland Opinion poll 2018 Election Survey Result Who will win Nagaland Polls BJP INC NPF TMC NCP ABP News AAJ Tak CSDS CVoter Opinion/Exit poll Constituency Party Wise 2018, CM Candidate
Nagaland Opinion poll 2018, Nagaland assembly election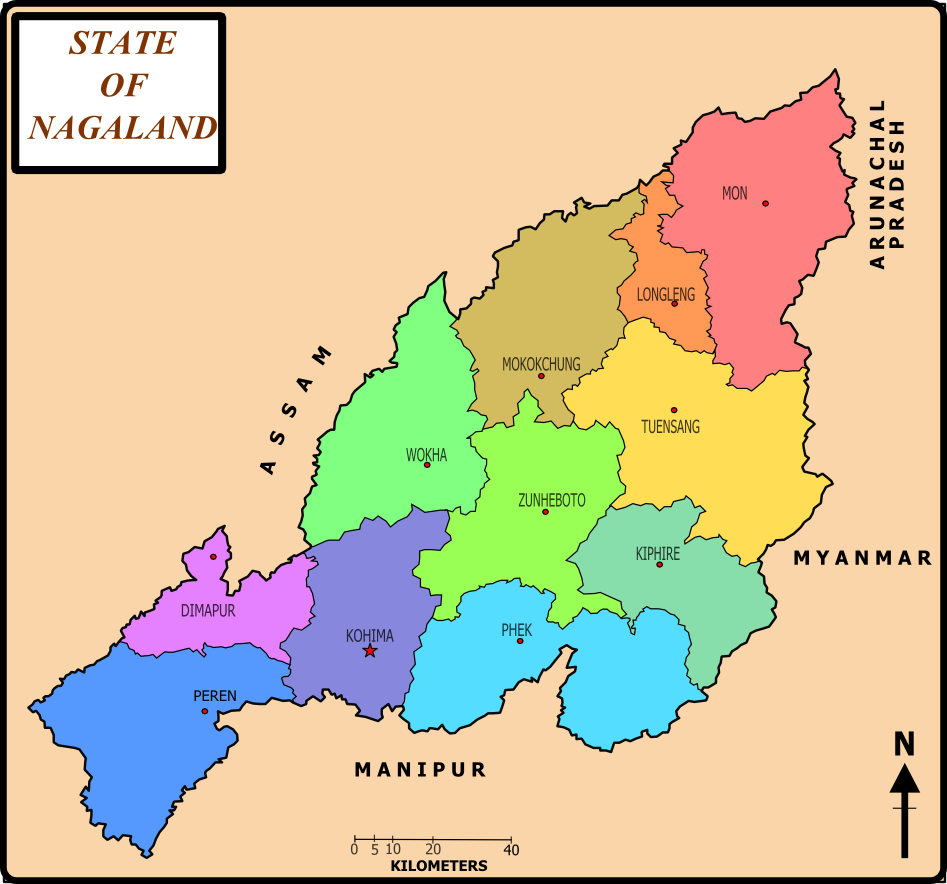 opinion poll 2018, NAGALAND Election survey Result, Who will win in Nagaland polls, Nagaland Exit poll, Nagaland Election Issues, Nagaland CM Candidate, Nagaland Party Wise opinion poll 2018, Nagaland Constituency Wise opinion poll, Nagaland ABP News-Nielson C-Voter India today Zeenews, first post
Schedule of Nagaland Legislative Assembly election 2018

The assembly election in Nagaland will be held on schedule, Home Minister Rajnath Singh said on Thursday amidst a demand by the state's civil society groups for deferring the polls to facilitate a solution to the vexed Naga insurgency issue. This was conveyed by the Rajnath to Nagaland chief minister, T.R. Zeliang when the latter met him here Wednesday.
HM also told the Nagaland chief minister that announcing the dates for assembly elections is the prerogative of the Election Commission and the elections have to be held on schedule," the office of the Home minister tweeted.

During the meeting, the chief minister also gave some suggestions to the Home Minister for a solution to the vexed Naga issue.
NEI NAGALAND ONLINE OPINION POLL AND SURVEY 2018 16

TH

FEB
An online opinion poll survey conducted by NEI for the state of Nagaland says that the Nagaland People's Front (NPF) will get the majority in the Assembly Election's, 2018.


It aimed to extract and analyze the mindset of the people of Nagaland, the issues concerning them the most and the response by political parties towards the same.
SAMPLE
The online opinion poll covered all the districts of Nagaland,
in which 86.56% Males voted,
while 9.25% Females voted
4.19 of the total voters belonged to the third gender
25% of the voters were aged between 18-25

61.46% lay between the range of 26-45
5.21% were above 45 years of age
NEI Nagaland Online opinion Poll 2018

Party

Vote%

NPF

39.13%

BJP

22.28%

NRP

5.43%

Others

29.89%
Satisfaction with the performance of the ruling party (NPF) in Nagaland

PEOPLE%

OPINION

6.13%

very satisfied

4.21%

satisfied

70.11%

dissatisfied

19.54%

neutral
Nagaland Legislative Assembly election, 2018
The legislative assembly election will be held in 2018 to elect members of the 60 constituencies in Nagaland.
The Nagaland Legislative Assembly election of 2013 took place on 23 February 2013 to elect the Members of the Legislative Assembly (MLA) from each of the 60 Assembly Constituencies (ACs) in the state of Nagaland in India.
The mandate of the 11th Nagaland Legislative Assembly, formed after the Nagaland Legislative Assembly election, 2008, expired on 10 March 2013. Hence, the 12th Nagaland Legislative Assembly election was announced by the Election Commission of India.
Nagaland Elections 2018 Details
Click on individual constituencies of Nagaland to know to get compiled Past election Results, swing Margin, Candidates Details, MLA details, Polling Station, Voter List of each assembly.