Congress to release first list of 14 Lok Sabha poll contestants,LokSabhapolls , LokSabha, LSPolls, LokSabha2014, IndianElections, India , Politics, Elections2014 , Elections, congress list, congress candidate list,Congress,Lok sabha Elections 2014
Details

Parent Category: Political News
Last Updated:

Thursday, 22 January 2015 20:54
Congress to release first list of 14 Lok Sabha poll contestants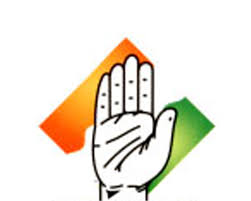 Congress President Sonia Gandhi asked party MPs to go to the Lok Sabha polls with confidence as she hosted a dinner for them here.Sources said at least 100 MPs talked to Gandhi during thedinner hosted at Gandhi's official residence at 10, Janpath.
Bharatiya Janata Party, Aam Aadmi Party and Nationalist Congress Party on Thursday released the list of their candidates for the upcoming Lok Sabha elections.Congress is battling a ten-year anti-incumbency of the party-led UPA government and the challenges of and inflation and slowing economy.
Due to hectic engagements with Telangana issue, Gandhi was unable to have an interaction with party MPs as there was
no valedictory dinner meeting of the parliamentary party during the just-concluded winter session of parliament, the
last of the 15th Lok Sabha.

It was, therefore, a kind of farewell meeting with LokSabha MPs as Sonia Gandhi and Rahul Gandhi walked up to the dinner tables of MPs and chatted with them.

Most of the Union Ministers, including P Chidambaram,Sushilkumar Shinde, G K Vasan and Kamal Nath were present.

Chowdhary said Gandhi asked MPs to be battle ready for the next Lok Sabha polls and fight the election with confidence.
This time the selection of candidates was done in a different manner and took into account the surveys commissioned by Rahul Gandhi's office departing the traditional method of Pradesh Congress Committee sending names of probable candidates and authorising the party president in some other seats.
After the party's poor performance in the recent assembly elections, the Congress leadership decided to announce early in order to give them and the party machinery enough time to build up an effective campaign

Meanwhile, a senior AICC leader has ruled out the possibility of 'tainted' leaders such as Suresh Kalmadi and Ashok Chavan getting tickets for the upcoming elections.
Source: Dainik jagran