Candidate list for Assembly, Municipal, Panchayat, By(Bye) election India 2016 2017, BJP INC AAP BSP SP CPI(M) NCP Candidate list
Details

Category: Candidate List
Last Updated:

Thursday, 22 January 2015 20:55
AAP announces 5th list for LS polls,AAP fifth list of candidate
New Delhi: The Aam Aadmi Party has released its fifth list of candidates for the 2014 Lok Sabha elections.
The list includes candidates for the states of Assam, Bihar, Kerala, Gujarat, Himachal Pradesh, Maharashtra, Madhya Pradesh and Uttar Pradesh.
The fourth list of the AAP fielded former Tehelka journalist and gulail.com founder Ashish Khetan from the New Delhi seat. Three of the six candidates of the party from Delhi are journalists with Ashutosh contesting from Chandni Chowk and Jarnail Singh from West Delhi.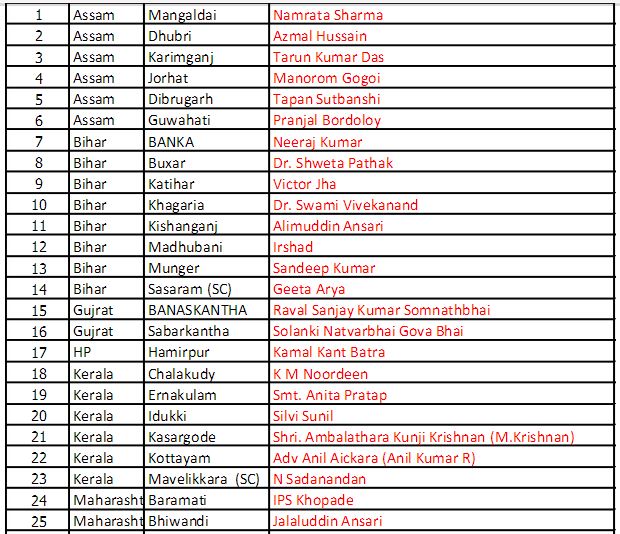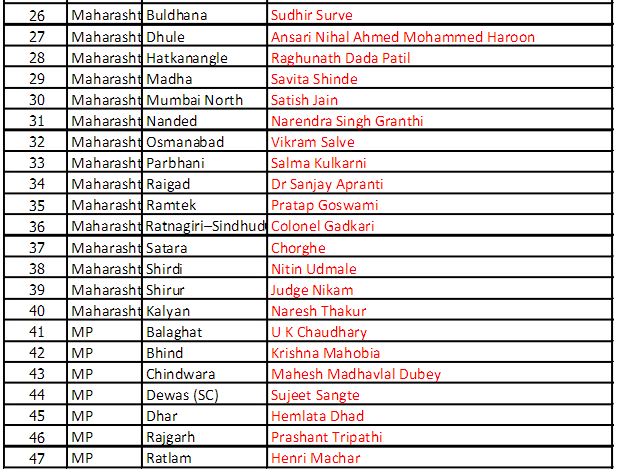 Also Read:- Lok Sabha 2014 Updates| Opinion poll |Candidate list for upcoming elections|Election Schedule| National News 

Source: IBNLive