Chhattisgarh Assembly Election Schedule 2018, Chhattisgarh Legislative Assembly election Schedule 2018, Chhattisgarh State Election 2018 Announced, Chhattisgarh Vidhan Sabha Election Dates, Chhattisgarh Election Schedule 2018, Chhattisgarh Assembly Election Phase Wise Dates, Voting Election Result Date 2018
Chhattisgarh Assembly Election Schedule 2018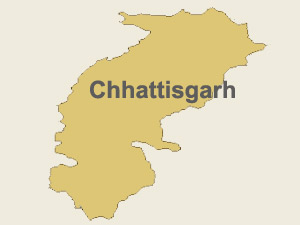 Chhattisgarh Elections will be held in two phases. The first phase of Assembly Election will be held on 12th November 2018 and second phase Assembly Elections will be held on 20th November 2018.
Chhattisgarh Assembly Elections will be on 12th & 20th November 2018
Chhattisgarh Legislative Assembly election 2013 was held in two phases on 11 and 19 November in the Chhattisgarh state of India. The result was announced on 8 December.
The incumbent ruling party is BJP and Chief Minister Raman Singh retained the majority in the assembly and formed government consequently for the third times.
Chhattisgarh Election Schedule 2018 Details as follows
Schedule For Assembly Election Chhattisgarh 2018

Poll

Event Dates of Phase 1

Day

Event Dates of Phase 1

Day

Issue of Notification

16 Oct

Tuesday

26 Oct

Friday

Last date for making Nominations

23 Oct

Tuesday

2 Nov

Friday

Scrutiny of Nominations

24 Oct

Wednesday

3 Nov

Saturday

Last date for withdrawal

26 Oct

Friday

5 Nov

Monday

Date of Poll

12 Nov

Monday

20 Nov

Tuesday

Counting of Votes

11 Dec

Tuesday

11 Dec

Tuesday

Date before which election process shall be completed

13 Dec

Thursday

13 Dec

Thursday
Chhattisgarh Assembly Election All Important Links 2018
Chhattisgarh Assembly Election Result 2013
Chhattisgarh AssemblyElection 2013 Result

Party

Won

Bharatiya Janata Party (BJP)

49

Bahujan Samaj Party (BSP)

1

independent (IND)

1

Indian National Congress (INC)

39

Total

90
| | | | |
| --- | --- | --- | --- |
| A.C. No. | Assembly Constituency Name | A.C. No. | Assembly Constituency Name |
| 1 | Bharatpur Sonhat | 46 | Bhatapara |
| 2 | Manendragarh | 47 | Dharsiwa |
| 3 | Baikunthpur | 48 | Raipur Rural |
| 4 | Premnagar | 49 | Raipur City West |
| 5 | Bhatgaon | 50 | Raipur City North |
| 6 | Pratappur | 51 | Raipur City South |
| 7 | Ramanujganj | 52 | Arang |
| 8 | Samri | 53 | Abhanpur |
| 9 | Lundra | 54 | Rajim |
| 10 | Ambikapur | 55 | Bindranawagarh |
| 11 | Sitapur | 56 | Sihawa |
| 12 | Jashpur | 57 | Kurud |
| 13 | Kunkuri | 58 | Dhamtari |
| 14 | Pathalgaon | 59 | Sanjari Balod |
| 15 | Lailunga | 60 | Dondi Lohara |
| 16 | Raigarh | 61 | Gunderdehi |
| 17 | Sarangarh | 62 | Patan |
| 18 | Kharsia | 63 | Durg Rural |
| 19 | Dharamjaigarh | 64 | Durg City |
| 20 | Rampur | 65 | Bhilai Nagar |
| 21 | Korba | 66 | Vaishali Nagar |
| 22 | Katghora | 67 | Ahiwara |
| 23 | Pali Tanakhar | 68 | Saja |
| 24 | Marwahi | 69 | Bemetara |
| 25 | Kota | 70 | Nawagarh |
| 26 | Lormi | 71 | Pandariya |
| 27 | Mungeli | 72 | Kawardha |
| 28 | Takhatpur | 73 | Khairagarh |
| 29 | Bilha | 74 | Dongargarh |
| 30 | Bilaspur | 75 | Rajnandgaon |
| 31 | Beltara | 76 | Dongargaon |
| 32 | Masturi | 77 | Khujji |
| 33 | Akaltara | 78 | Mohla Manpur |
| 34 | Janjgir Champa | 79 | Antagarh |
| 35 | Sakti | 80 | Bhanupratappur |
| 36 | Chandrapur | 81 | Kanker |
| 37 | Jaijaipur | 82 | Keshkal |
| 38 | Pamgarh | 83 | Kondagaon |
| 39 | Saraipali | 84 | Narayanpur |
| 40 | Basna | 85 | Bastar |
| 41 | Khallari | 86 | Jagdalpur |
| 42 | Mahasamund | 87 | Chitrakot |
| 43 | Bilaigarh | 88 | Dantewada |
| 44 | Kasdol | 89 | Bijapur |
| 45 | Baloda Bazar | 90 | Konta |