Details

Last Updated:

Monday, 20 April 2015 16:14
UK General Election 2015: UKIP to unveil 'serious' manifesto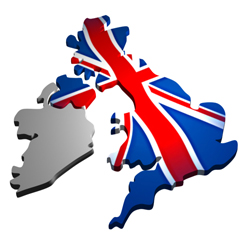 UKIP's manifesto contains "serious, fully-costed policies", party leader Nigel Farage has said ahead of its launch.
The party's proposals include an extra £12bn for the NHS, a commitment to spend 2% of GDP on defence and a five-year ban on unskilled immigration.
UKIP, which wants to quit the EU, would hold an in/out referendum "as soon as possible" in the next Parliament.

The Conservatives said there was a "£37bn black hole" in UKIP's proposals.

Last year Mr Farage described the party's 2010 general election manifesto, drawn up when he was not the UKIP leader, as "drivel".

But he said the 2015 version would be for people "who "believe in Britain".

Mr Farage will set out the party's election offerings at 11.15 BST in Thurrock, Essex.

It comes as one of the party's senior figures, immigration and economic spokesman Steven Woolfe, admitted to disagreements with UKIP's campaign chief Suzanne Evans over the party's immigration policies.

Mr Woolfe confirmed to BBC Radio 5 live Breakfast reports in the Telegraph he said Ms Evans "didn't seem to understand" the policies were true, but that he had made the comments "weeks ago" and he was now "absolutely onboard" with his colleague.

He said he was trying to distinguish between a cap on net migration and a target of 50,000 highly skilled workers arriving in Britain every year.
'Fine tooth comb'

UKIP's other policies also include:

Introducing a points-based immigration system
Funding 6,000 new jobs for armed forces veterans, in the police, the prison service and at the UK border
Cutting foreign aid by £9bn
Removing stamp duty on the first £250,000 for new homes built on brownfield sites
A cut in business rates for small businesses
The party's head of policy, Suzanne Evans, told BBC Radio 4's Today programme all of the figures had been independently checked, and that it sets a new "gold standard" for manifestos.
"The manifesto that we're releasing today is the only manifesto that is fully costed and has been independently verified.

"We've not just come up with these figures ourselves, we've put our spending plans out to an independent economic think tank, The Centre for Economic and Business Research, and they have been through our figures with a fine tooth comb," she said.

He had the final say on it and there are some things he wanted in it which didn't make it, but the manifesto which Nigel Farage will hold aloft at an Essex hotel is the most important document in his political life.

It represents a moment when UKIP is on the brink. The brink of breaking through. Or the brink of massively disappointing.

For UKIP devotees it will be an exercise in legitimacy mixed with irrelevance.

They don't like the party for its broad range of policies. For the media and the other parties the test will be does it add up, and make sense.
But crucially, for those thinking they may go over to UKIP in three weeks' time, it will be important for one reason.

Nigel Farage will likely feature on or very near the front page and he either is or embodies all that they like about the party.

UKIP has ruled out cutting spending on welfare, raising taxes or increasing borrowing - declaring the party is "anti-austerity".
It says it will fund its pledges by leaving the EU, reducing funding to Scotland and scrapping the HS2 rail link.
Mr Farage said that on issues including immigration and the economy, the largest parties had "repeatedly and knowingly raised the expectations of the public, only to let us down, time and time again".
He added: "In many ways, this is where UKIP came from.
"A feeling that successive governments were no longer representing the will of the British people."
Despite a slight dip in some recent polls, UKIP has been polling ahead of the Liberal Democrats and is hoping to add to the two MPs it gained in by-elections following defections from the Conservatives.
A Conservative spokesman said UKIP's numbers did not "add up", adding: "We all know that Nigel Farage doesn't have a credible plan for Britain - he just makes it up as he goes along."
src:bbc.com