Battle for National Assembly constituency NA-246 today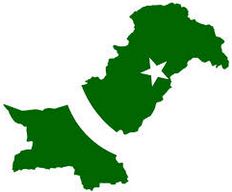 12 candidates to fight for their share from 357,781 votes* Rangers, police deployed across constituency to control situation inside and outside 213 polling stations
KARACHI: Polling for the much-hyped by-election in the National Assembly constituency NA-246 is going to be held today.
According to Karachi Commissioner Shoaib Siddiqi, Rangers has been given powers to control the situation inside polling stations and also to monitor the entire situation. Twelve candidates will fight for their share from 357,781 votes. There would be zero tolerance on display of arms. Only those voters would be allowed who would show original national identity cards. The seat fell vacant after Muttahida Qaumi Movement (MQM)'s former MNA Nabeel Gabool resigned from seat following differences with the party that he joined some two years ago. Although contest is being held among over a dozen candidates but real contest is between MQM, Pakistan Tehree-e-Insaf (PTI) and Jamaat-e-Islami (JI) candidates.
MQM's Kanwar Naveed Jameel, Imran Ismail of PTI and Rashid Naseem of JI are running for seat. Interestingly key candidates from all political parties contesting by-election on NA-246 are not resident or even registered voters of the constituency. Kanwar Naveed Jameel a resident and former Nazim of Hyderabad became a member of Sindh Assembly from Azizabad area following 2002 general election. Imran Ismail is enrolled as a voter of NA-251 constituency of Karachi. Rashid Naseem contested and lost three elections on NA-246 seats since 2002. He is enrolled as a voter in NA-245 constituency of Karachi.

Not only the seat lies in vicinity of Nine Zero, headquarters of MQM but party also enjoys repeated victories in last few decades. The election campaign witnessed political temperature rising on many occasions, while seeing number of scuffle between political party's workers. However on many occasions it was leadership of the parties that interfered and kept temperature low. Sindh Chief Minister Qaim Ali Shah keeping in view difficulties of people of Karachi has directed Home Secretary to amend the order under which Section 144 has been imposed to ban pillion riding and restrict it to district central only.
At a meeting regarding security arrangements on bye-election NA-246, Inspector General of Police Sindh and Home Secretary briefed police and Sindh Rangers have jointly made a comprehensive security plan. There are 213 polling stations with 769 polling booths housed in 55 buildings. We have deployed 7,000 police personal in entire city, they said. DIG West Zone Capt Feroze Shah said 55 buildings where polling stations are located 770 police personnel would be deployed.
src:dailytimes.com.pk