Machhlishahr Uttar Pradesh Parliamentary Constituency 2019, Machhlishahr Lok Sabha Constituency Details, Political News Machhlishahr,Uttar Pradesh Lok Sabha Elections 2019 News Updates, Uttar Pradesh Parliamentary Constituency details 2019, Machhlishahr MP, Issues Political Analysis 2019: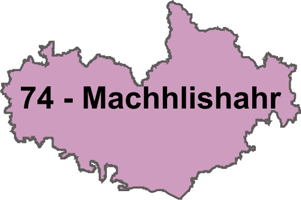 About the Constituency:
Situated in the Jaunpur District, Machhlishahr or Machhali Shahar is one of the 80 parliamentary constituencies of the state of Uttar Pradesh. The total number of electorates in the Machhlishahr Lok Sabha Constituency (constituency number 74) according to Election Commission of India 2009 reports is 1,751,074 of which 935,295 are males and 815,779 are females.
Assembly Segments:
It was formed in 1952, reserved for the SC category and has five segments of the Vidhan Sabha. It is a nagar panchayat located towards the south eastern part of the state with an average elevation of 84 m.
Names of Assembly Constituencies

Machhlishahr (SC)

Mariyahu

Zafrabad

Kerakat (SC)

Pindra
About Machhlishahr:
The official language here is Hindi. The city has several prominent educational institutions including the Prasad Academy where impoverished children are educated free of cost. The city belongs to one of the 250 most backward districts of India and receives support from the government. Agriculture is the primary economic activity and dairy farming is also popular. NH-231 passes through the district and town.
Demographic pattern:
As per the report of 2001 census, the town has a total population over 23,000 of which 51% comprises of males and 49% comprises of females. About 18% is under the age of six and the sex ratio here is over the national average of 940 females per 1000 males. With an average literacy rate of 57%, Macchlishahr has a male literacy rate of 59.5% and a female literacy rate of just 49%.
Present Political Scenario:
Three Cornered fight
Former Apna Dal leader Ram Charitra Nishad has been nominated from here. This constituency will see a three cornered fight between SP, BSP and BJP.

Only hope for BJP
BJP can still win this seat if it can get the crucial support of Khateek voters who seem to be shifting allegiances in the 2014 polls.