Biju Janata Dal wins civic body elections in Odisha
---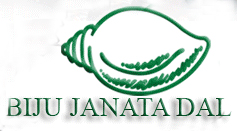 BJD posted a landslide victory in Balangir and Titlagarh municipality elections on Wednesday. The results surprised all as just three days ahead of the polls, Titlagarh town had turned into a war zone following protest by locals over death of a youth due to alleged police torture.
In Balangir too, the BJD victory was unprecedented as just two months ago, Congress heavyweight Narsingha Mishra had captured the Balangir assembly seat by defeating five-time MLA A U Singhdeo.
Of the 15 wards in Titlagarh municipality, 14 went to BJD while Congress could win only one. BJP couldn't register a single win. In Balangir, BJD comfortably sailed to form the civic body. The party captured 15 of the 21 wards while Congress won four. One ward each went to BJP and an independent candidate. In ward 8 of Balangir, the Congress and BJD candidates had equal votes. In the lottery, BJD candidate came out victorious.
Election in the two civic bodies could not be held during urban polls last year. The State Election Commission (SEC) had announced election to 90 urban local bodies on August 8 but it had to postpone it in 25 urban local bodies in western Odisha districts because of law and order problems.
Balangir had recorded 52% polling while Titlagarh 58%. The chairman post in Titlagarh civic body is reserved for Scheduled Caste while in Balangir it is reserved for SC woman. While in Balangir, 68 candidates were in the fray with BJD and Congress having its nominees in 21 wards, BJP had not fielded candidates in six wards. At Titlagarh, 44 candidates contested the election in 15 wards.
"The counting ended peacefully. No untoward incident was reported," said sub-divisional police officer (Balangir) Narayan Nayak. Conceding defeat, leader of opposition Narasingha Mishra said, "I think people perhaps chose to vote for one party in assembly election and chose another in the urban polls."
source:TOI